When Ball State University tour guides walk past the Digital Corps, they talk about our student workers and what kind of work they do for the University. While it is true that our students do innovative, creative work, they are supported by our seven full-time staff members who give them the tools and resources they need to do so.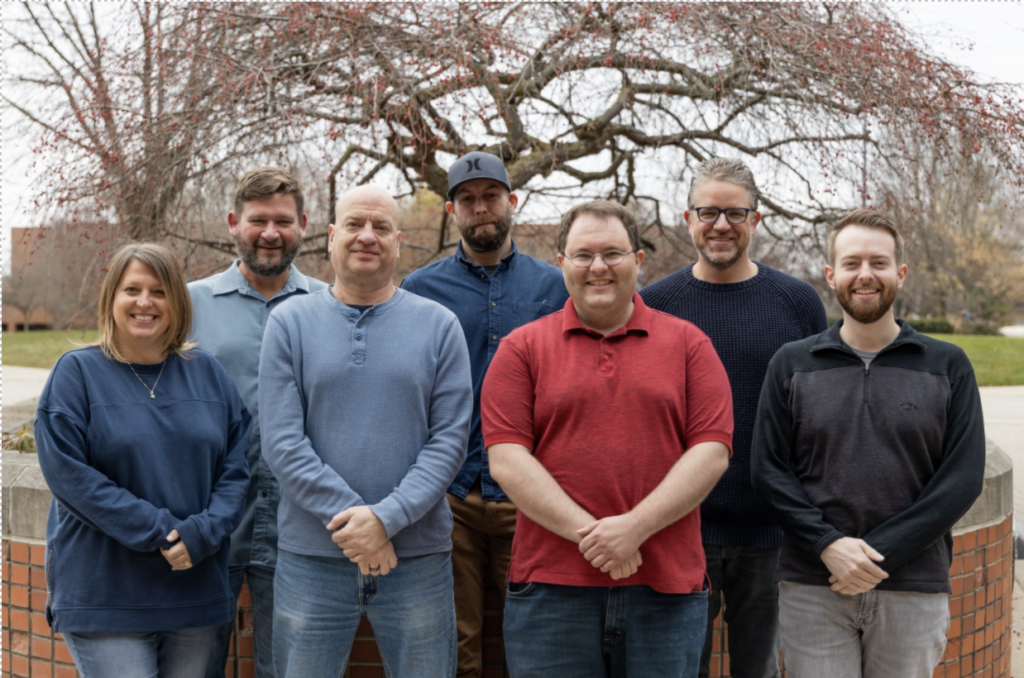 Our staff serve as more than just the standard boss or leadership team. Each staff member serves as a mentor to our students to help them learn and grow both technical and soft skills during their time at the Corps.
Our students not only learn from the training and projects that they do, but also from the experiences of our staff members. Through staff mentoring, students are able to try new skills that they can add to their resume and reference to help them land a successful career post-graduation.
Brandon Smith | Director of Academic Project Support Office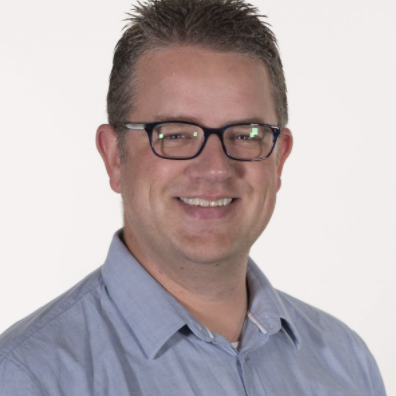 As the head of the staff at the Digital Corps, Brandon Smith's primary responsibility is to make sure that the rest of the staff and the students have the resources, time, and technology they need to complete the projects that come through the office. He always strives to make sure the Corps has interesting projects and clients to work with, as well as ensuring that everyone has the right training, computers, cameras, and even time, so there are no roadblocks in the way of students learning and being creative. Smith also handles all client communication for each Digital Corps project.
"One thing that I really enjoy [about my job] is no two projects are the same, so coming into work every day is never the same. The projects differ day to day, semester to semester, and year to year, which is exciting. There's always a new challenge. There's always a new client. There's always a new way to tackle a project," Smith said. "The other thing is I really just enjoy working with the students. Digital Corps students are unique in that they are very competent and very professional and do really great work. However, they also know that there are still things that they can learn. So, I get to do both of those things as well. I get to learn from them, but I also get to be a bit of a teacher and help advise and make sure that they grow in their knowledge as well."
Fun fact: Smith was the first person to lose his lunch on NASA's C9 zero gravity plane. He was given a plaque that hangs on his wall at home with the honor.
Smith has an extensive background in television production. Before landing different positions at Ball State, he spent time working with Disney's original program department and made programming for both ABC and Disney. Then, he accepted a position within the Teachers College to work for the Ball State Electronic Field Trips program before moving to the Digital Corps.
"I think all of those jobs, all those positions, made me curious about technology. It made me appreciate technology, and it made me a more creative person. So even though I'm not a developer, I'm not a designer, I like to think that I can appreciate what those folks do, and we can have intelligent conversations together and really create good things," Smith said. "Being a part of video production and the way that stuff is structured and managed, really prepared me to lead and manage and structure things here."
Rob Fultz | Production Manager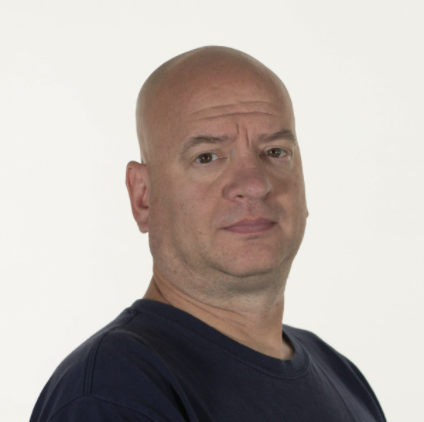 At the Digital Corps, Rob Fultz oversees the video productions that our students do. When the students go on shoots, he oversees each aspect of the shoot to ensure that cameras are set up right, lighting is correct, and the students are prepared for their duties. Fultz also serves as our Video Team Lead, so he spends a lot of his time working with students one-on-one to give them direction on their work.
"When you show somebody a technique or some way to do something, and you see that [happen] later on in the shoot, is one of my [favorite parts of] my job," Fultz said. "Just seeing something that I taught [the students] come to fruition makes everything pretty rewarding."
Fun fact: Fultz is an iRacing coach for the Ball State E-Sports team. He coaches for the oval course league, and his team will start racing in the spring of 2022.
Before coming to the Digital Corps, Fultz was the Producer and Director for University Media Services at Ball State. He also has an extensive freelance career doing audio work for different entities like ESPN, Fox, NBC, the NFL, college football, and the Pacers. He won two Emmys in back-to-back years, which had never been done before, from ESPN for his audio work.
With a comprehensive digital career, Fultz has been able to teach students all kinds of aspects of video and connect them to professionals in the fields they're interested in. He always pushes Video Team students to try new industry techniques and develop skills outside of their training so they are well-rounded in all aspects of video.
Bryon O'Conner | Facilitator for Training in Technology and Development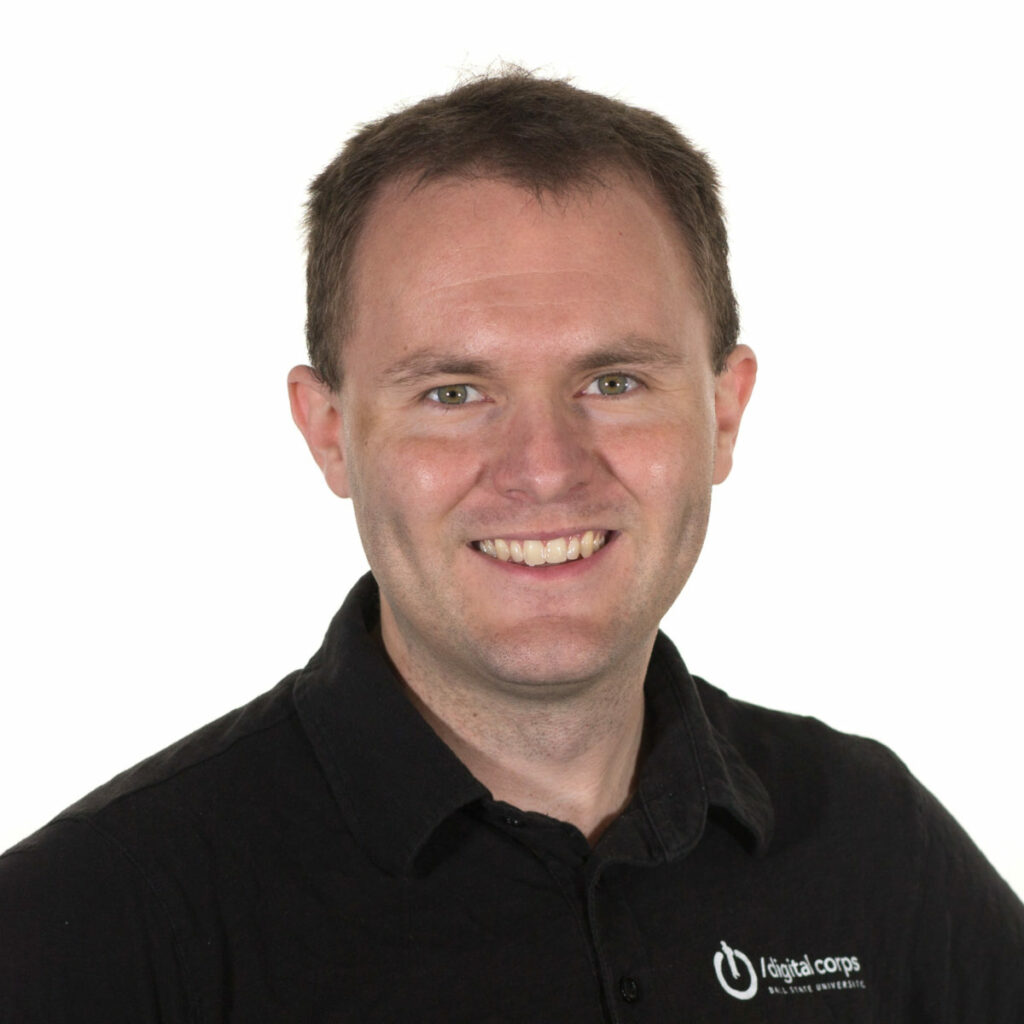 As the Development Team Lead, Bryon O'Conner's job is to help train new student developers and be a mentor to the rest of the Development Team. When they come to him for help, he gives them guidance and ensures they can continue to do their job. O'Conner works with the infrastructure and interfacing within the rest of Ball State IT so student developers can focus on learning instead of doing tasks like managing servers.
"Getting to work with students really keeps me energetic. The students are interested in technology, they're learning, they're coming up with new ideas—things I've might not have ever thought of," O'Conner said. "It's nice to have a student teach me something, and that does happen fairly frequently."
Fun fact: O'Conner made his first website about WCW wrestling when he was 13.
In the early days, the Digital Corps was initially the Department of Emerging Technologies. At that time, O'Conner was a software developer. However, when Emerging Technologies split into two different entities, he stayed with the Digital Corps side and became the Development Team Lead.
"I took an interest to learning how to work with computers, and really websites, from a rather young age. I learned HTML and a little bit of CSS on my own as a teenager, and then I decided to go for computer science as my major in college. I also really went outside of my classes to really continue learning about web development," O'Conner said. "Learning all of that has helped me realize pain points in learning where students can get hung up on certain issues, not that new ones don't crop up, but understanding where knowledge can be harder to move forward, especially during training when students are trying to learn front-end and back-end web development."
Riley Paulsen | Facilitator for Training and Design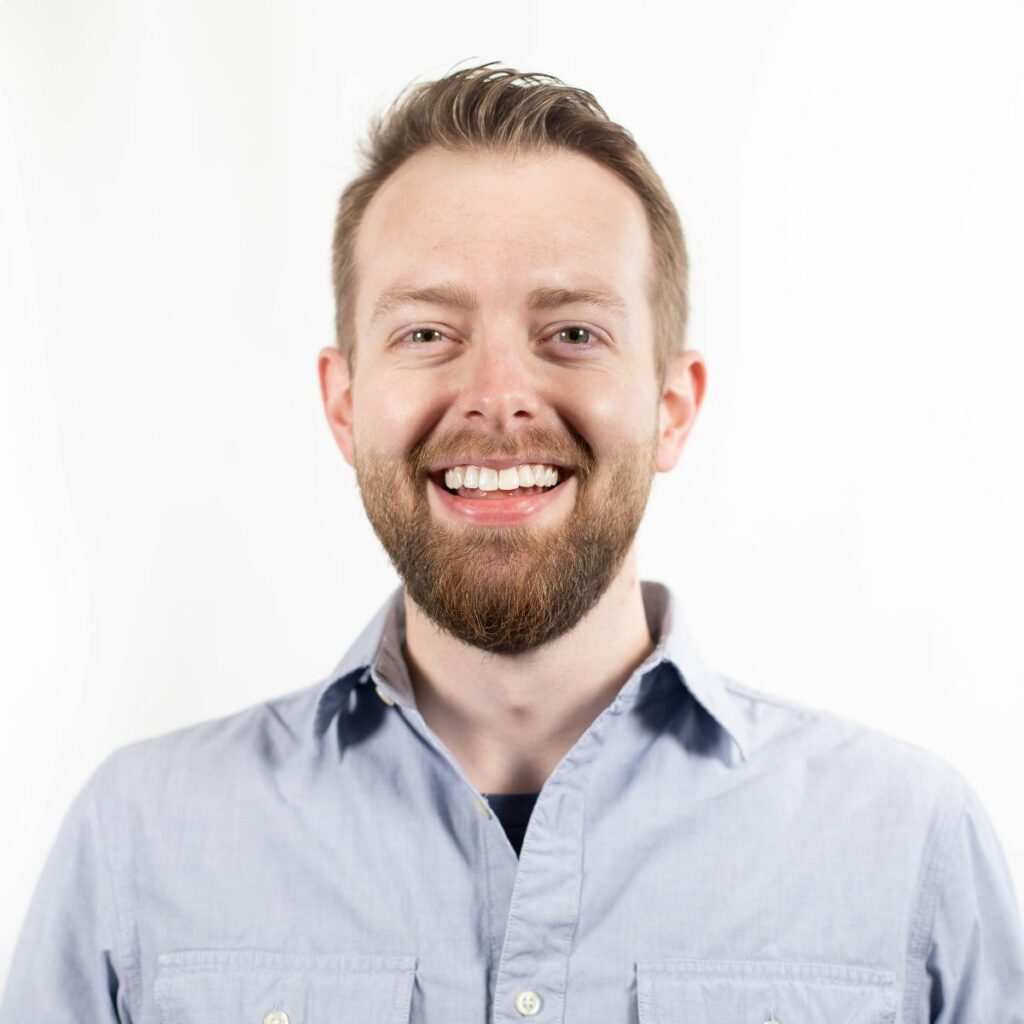 Riley Paulsen helps steer the design direction of projects that we work on at the Digital Corps and also ensures that everyone has the technical skills and resources they need to get their tasks done. Paulsen's biggest goal is to try to get students to build and develop new skill sets so they can move to a point where they're comfortable learning on their own so that way, after graduation, they can be productive individuals who are interested in being lifelong learners.
"A big part of my personality is that I can very easily synthesize and learn new information. Figuring out how to explain that, as best as possible, and as streamlined as possible to people is a really big part of what I like to do," Paulsen said. "I'm really committed to making sure everybody doesn't fall into the same pitfalls or run into the same struggles that I ran into as I was learning this stuff."
Fun fact: Paulsen enjoys solo canoeing trips and vacation destinations to designated wilderness areas.
When Paulsen isn't tending to his Digital Corps responsibilities, he does extensive freelance work in multiple industries. The main things he does in the tech industry are website design and development, and advanced WordPress integrations within websites. Paulsen has worked with major media companies, the National Park System, and others to produce websites, web systems, digital conferences, and other digital assets. On top of that work, the bulk of his time is taken up by wedding photography.
"Having a wide variety of skills helps make sure that I can think through some of the problems that we're going to run into when we're making something that's new here, or doing something that we haven't done before," Paulsen said. "It's useful to have somebody that has experienced some of that before, has worked in some of those fields, to help guide things and steer the directions. That doesn't mean that I do all the work or take control, but knowing how to gently course-correct is an important part of [the job]."
Josh Shaffer | Designer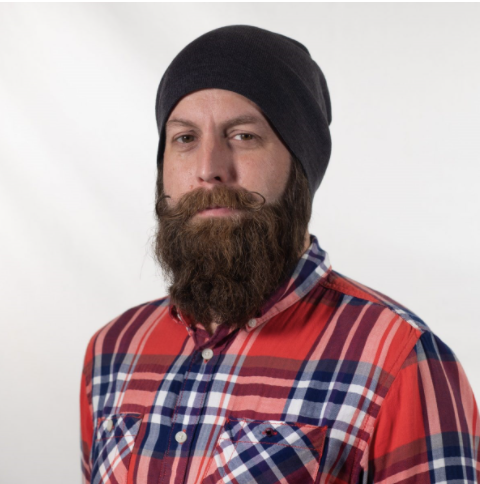 With two roles to fill, Josh Shaffer's job is split into two different fields. As the co-leader of the Design Team, Shaffer teaches and guides the Design students on their projects to help them be ready for jobs in the field while increasing and improving their own technical skills. The other part of his job is being a Designer. He takes on big jobs that come in from the University that either need a quick turnaround time that is too fast for students or have a scope too large for them.
"I like that I get to create [at the Digital Corps] and that it's not limited to any one thing. It's kind of all over the place—whether it's video, or illustration, or design, or even web, like coding," Shaffer said.
Fun fact: Shaffer has synesthesia, so he experiences his senses through other ones.
Before coming to the Digital Corps, Shaffer was a freelance illustrator. He did web design and web work for local businesses, but eventually got more into design and switched to illustration. Shaffer's freelance background gave him a wider view of design as a whole and experience working in the private sector, which is different from a public entity like Ball State. His knowledge within the field helps him mentor our Designers and prepare them for their professional careers post-graduation.
Mike Modesitt | Senior Academic Support Specialist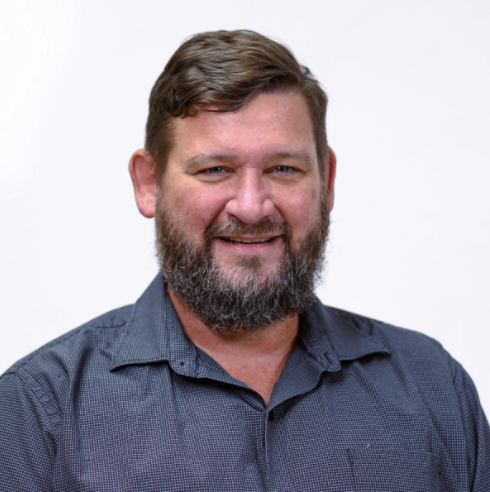 As one of our more flexible staff members, Mike Modesitt's day-to-day responsibilities differ. One of his main tasks is maintaining the Digital Corps technology, especially our computers. He is also becoming the key contact person for finished projects that have an academic pursuit or association. If clients run into issues with completed projects in the future, Modesitt will be their first point of contact so that he can assemble the resources necessary to find the solution. Our new inventory system will be managed by Modesitt, and he is currently working on reinventing the way we use our network for video archiving purposes.
"I really enjoy being around the students and staff members here at the Digital Corps. The rest of the staff are brilliant and know so much, and the students are so committed to learning," Modesitt said. "It keeps me young."
Fun fact: Modesitt was a winemaker for about 15 years. He used to live on five acres and converted his land into a vineyard.
Before working at the Digital Corps, Modesitt was the Director of Technology for the Teachers College. He oversaw all the technology, including projection systems and displays, computers, 3D printers, robotics, and other experimental lab equipment. Modesitt handled all of it, from designing the way staff at the Teachers College wanted technology to be implemented or integrated into curriculum to envisioning what was needed, getting quotes, acquisition, setup, and maintenance.
"I came [to the Digital Corps] well equipped to get computers set up and running. In terms of the support that I provide for faculty, that's what I did all the time [for the Teachers College]," Modesitt said. "Any time we would bring in a new piece of technology or a new system, I was the go-to guy that did a lot of training of faculty. In terms of providing that academic support, that that was right in my wheelhouse."
Krista Finley | Project Manager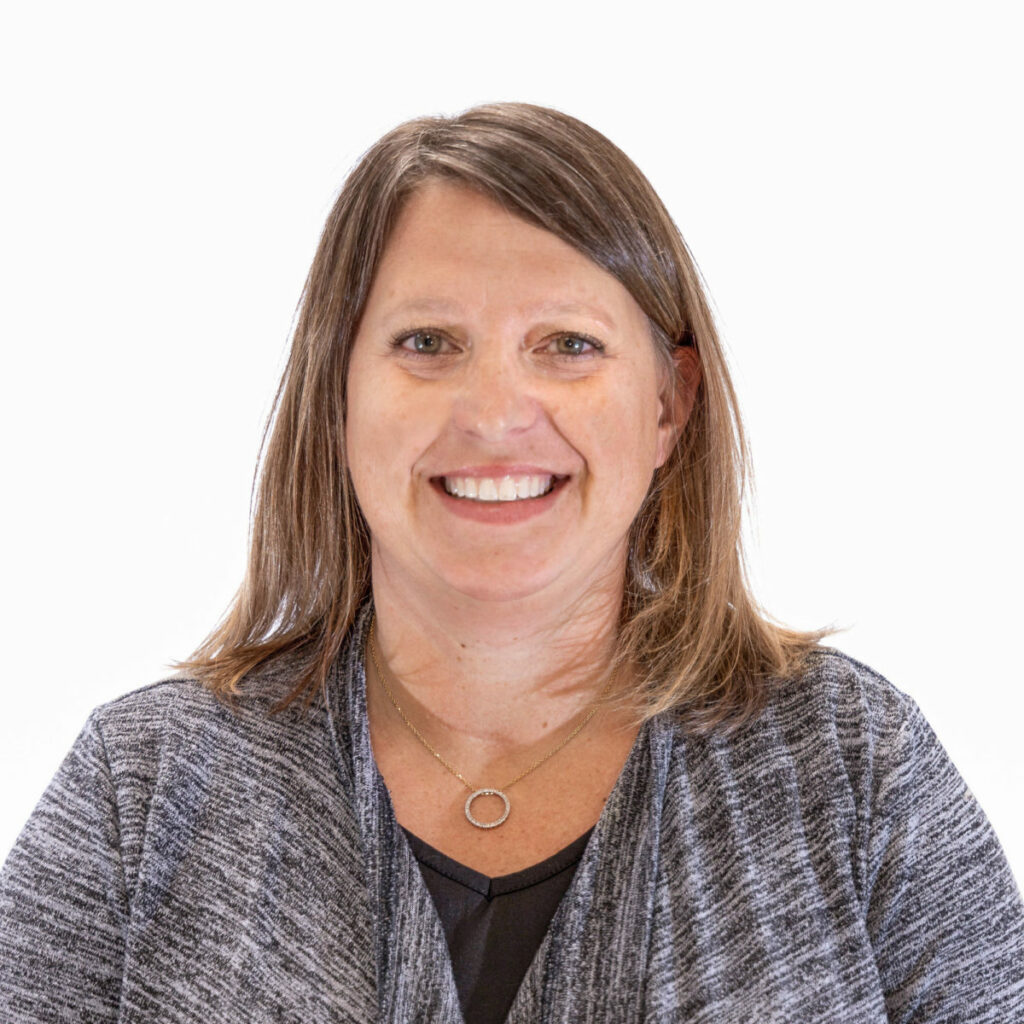 Our newest staff member, Krista Finley, organizes and keeps track of all the projects that we do at the Digital Corps, and oversees, trains, and aids our Project Management Team. With all the working knowledge of each project that comes through our door, she is the go-to staff member for students who have questions about project tasks or need help managing workloads.
Fun fact: Finley loves golfing. Her daughter is also an avid golfer, so she enjoys spending time with her and sharing their love for the sport.
"For the last five years I've been working as a project manager, so, I know all of the language and all of the aspects that come with project management in the digital world," Finley said.
Before joining the Digital Corps, Finley was an Account Executive for MediaFuel. While there, she managed projects for the agency's biggest company, a fiberglass pool manufacturer. Finley's experience with big clients and overseeing extensive projects for a fast-paced agency helps her understand the roadblocks students might face in our agency setting and walk them through overcoming them. As our Project Manager, Finley will also supervise the implementation of our new project management software that we will use to track progress, deadlines, and task completion.
Our Digital Corps staff comes from different backgrounds, experiences, and fields, but they all share the same passion for learning new technology and wanting the best for our student workers. As mentors and teachers, each staff member holds a unique role and aids in helping students reach their professional goals.
With our unique agency setup, having a professional set of staff members allows our students to take the time to learn and grow through controlled failure and the advice of experienced industry leaders.