Do you know what it takes to be a designer? Natural skill and an aesthetically trained eye often come to mind, but it takes dedication and lots of practice to reach that level. When you're surrounded by talent, it's easy to forget how much work goes into the end result, which is why we kicked off the first of many celebrations with Design Team Appreciation Week!
In an effort to bolster interdisciplinary collaboration and understanding, the Digital Corps dedicated a week to honoring its designers. The festivities included daily design industry facts, a team talent showcase, social media promotions, and a design challenge! This began as a way to highlight our student employees and bring attention to their unique skills, which can be overlooked when juggling hefty projects and fast-approaching deadlines.
At the end of a project, we only see the final design — not the hours of planning, iterating, and polishing that go into it. These expectations grow and pressure our designers, especially when everyone has an opinion. For all creatives, it's easy to get lost in a mindset of self-doubt, so we tried to show our designers some love and alleviate the pressure to be perfect.
"I think it's fun to let loose and not worry about what something looks like," says Design Team Master Nikki Dixon. "You can create for the sake of creating, and that's something I have to work on too."
For creativity's sake, we challenged designers and non-designers to draw caricatures of people in our office. The challenge inspired the design spirit in everyone — even the less artistically inclined people among us. Video Team Master, Brittany Jones, organized this inaugural activity to show how difficult design truly is. The challenge helped participants experiment with design thinking and get a better idea of the experience required to be a designer.
"It makes you really appreciate the work of others," says Brittany. "You get that sense of appreciation and respect for what they do."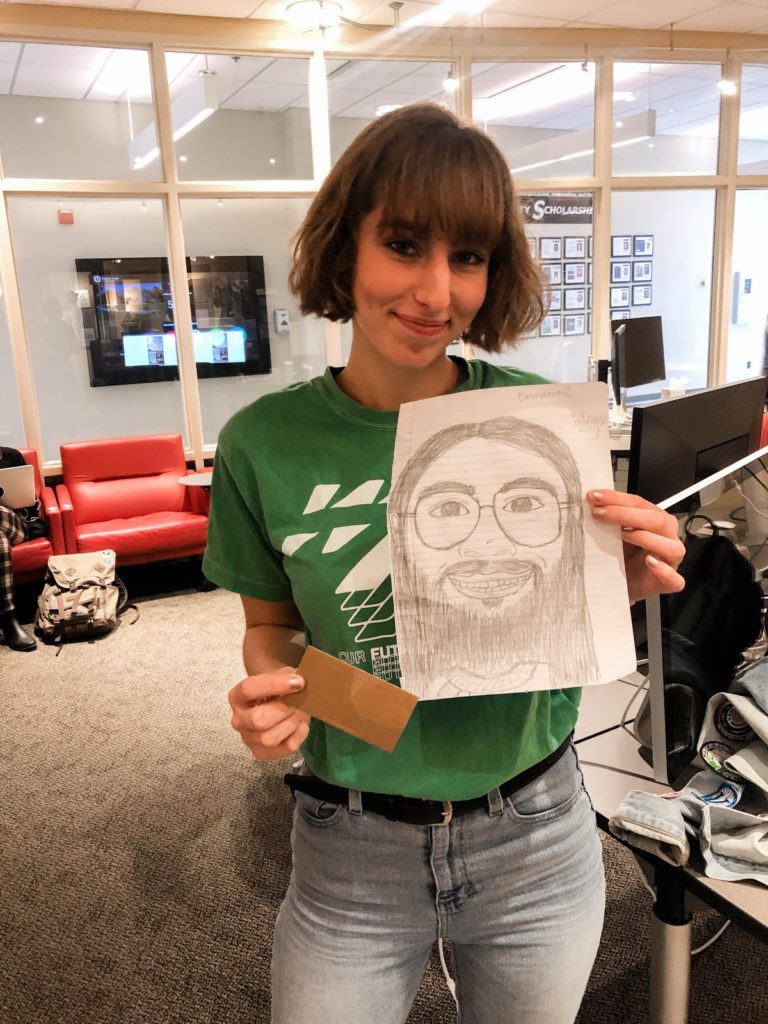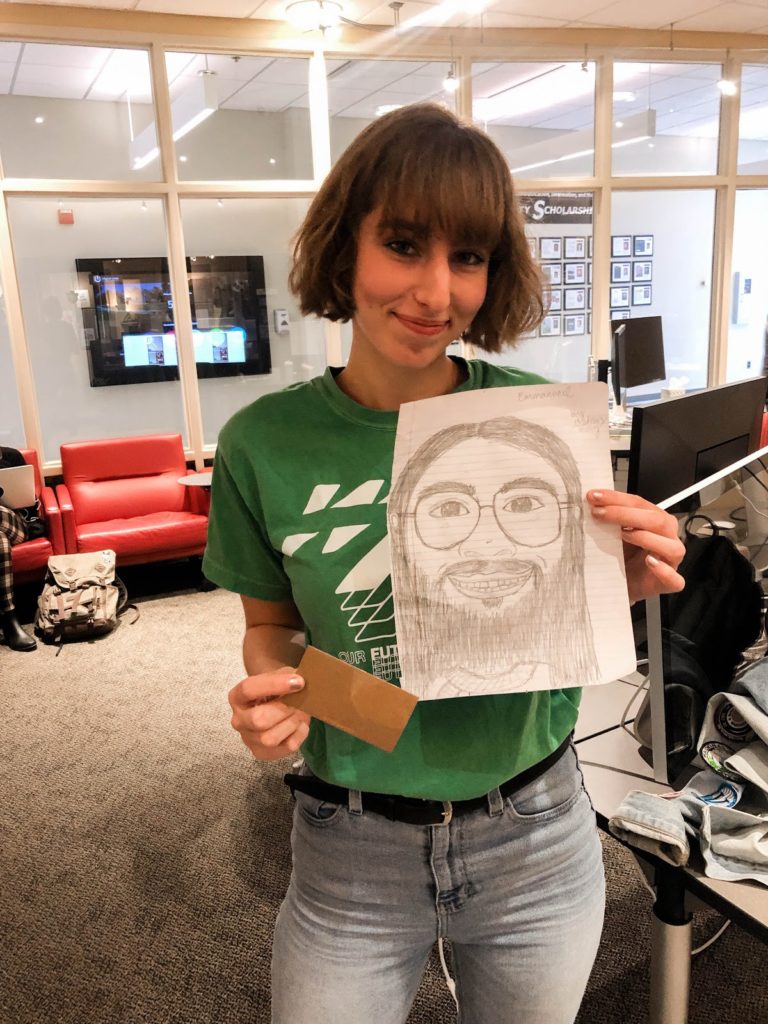 The design challenge pushed people to break out of their comfort zones and learn about an unfamiliar field. Drawing caricatures encouraged participants to ask questions, do some research, and build interdisciplinary relationships with coworkers. Madison Turley, a Development Team Apprentice and winner of the Design Challenge random drawing, started the caricature process with a Google search.
"I looked up how to draw caricatures and found that one of the main tenets was exaggerating the subject's features," says Madison. "So, I followed that guideline and did a simple sketch.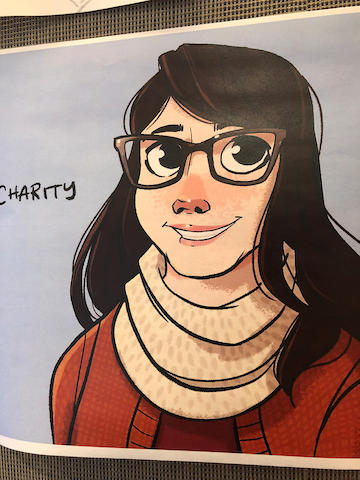 While design may be challenging to some, others seem to create with ease. Nikki Dixon's caricature of Digital Corps Assistant Director ,Charity Coffman, shows her own art style through years of practice. As an animation major, Nikki's drawing experience and her passion for art guided her character choices.
"Since character design is something I want to do as a career, it happens more naturally," she says.
No matter your field, trying out a new skill can be both challenging and rewarding. The caricature challenge helped participants better appreciate the hard work that goes into every design, while encouraging them to get out of their comfort zones. It's important to understand and appreciate other fields to improve in your own, so taking the time to delve into design could open up more career opportunities.
"I think that design and development go hand in hand," says Madison. "By practicing design, I was able to hone this aspect of my development skills."
To keep the positivity rolling, the Digital Corps will have more appreciation weeks praising each of its various teams next semester. Respect and admiration help build a healthy office culture, and the Digital Corps is excited to continue celebrating its wonderful employees!