Same Old, Same Old
Social media is an ever-changing and evolving landscape as new platforms emerge and gain popularity. Initially, Instagram was known for sharing photos, Twitter for sharing thoughts using words and hashtags, and Snapchat was a way to communicate with friends through photos. These days, the top social media platforms seem to be adopting a new algorithm similar to the popular video sharing app, TikTok.
Due to this new change, I rarely see any content from users I actually follow. In reality, I heavily dislike using Instagram now due to the amount of unrelated ads on my feed. I'm a broke college student seeing ads and products from Buffalo Wild Wings, Chanel, Delta, and Saks to name a few. I'm used to eating dining hall sandwiches and pasta and become a hermit on the weekends just to save money, so I really don't have the budget, nor am I in the demographic, to purchase products and services from most of those brands.
Even on Twitter, I see posts all over my feed that have nothing to do with me. Who told Twitter I cared about Anime and Miley Cyrus? I haven't been a Miley Cyrus stan in over ten years and anime has never been my cup of tea. Overall, my frustration with irrelevant recommendations makes me just close off of the app eventually and segue straight to TikTok.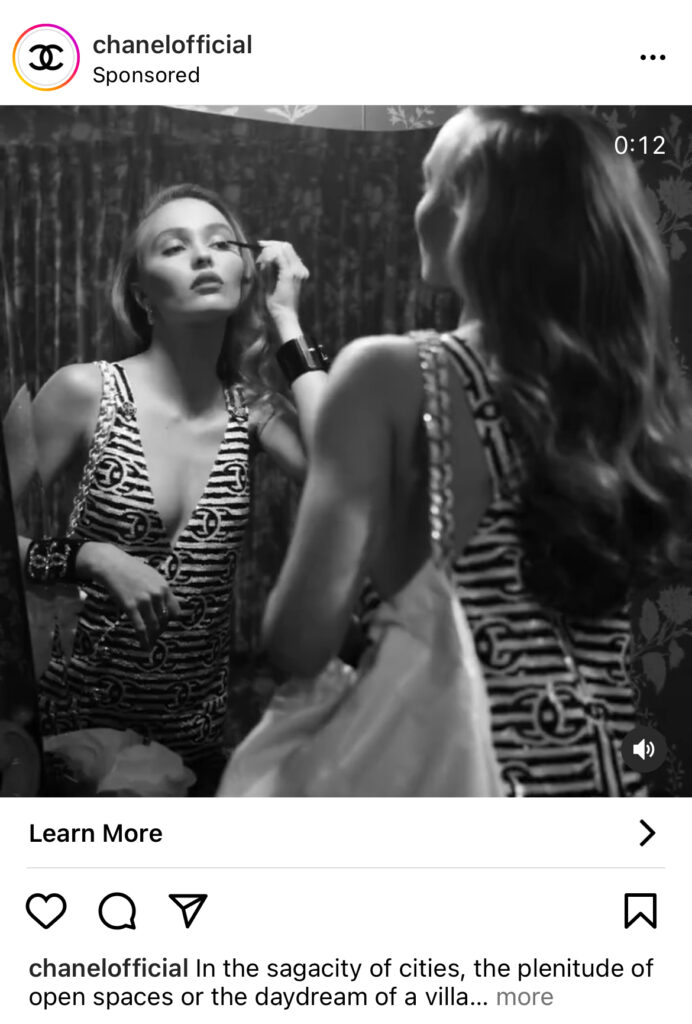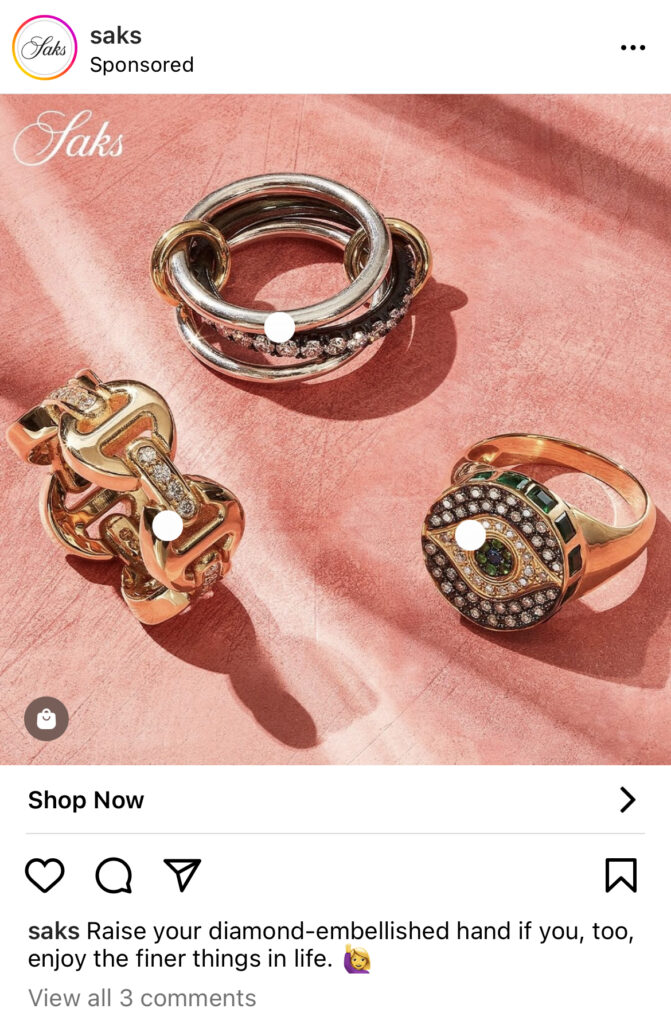 For You Page Breakdown
The TikTok algorithm is based on viewing preferences and habits. According to Sprout Social, the people you follow, the posts you like and share, and what you comment on all affect how your main feed looks. When users download the app, they choose certain categories like fashion, life advice/hacks, or dance, and then their beginning feed will be videos related to those categories. From there, they take information from how you interact with content to recommend a seemingly endless feed of content.
TikTok prides themselves on personalized recommendations, for instance, if a user interacts (likes, shares, comments, etc.) with the dog accounts like @dougthepug, their For You page will be all cute puppies and crazy cat videos. As your viewing behavior changes, the content changes.
If the user starts to interact with TikTok beauty influencer @mikaylanogueira's content, then over time, their For You page will start to reflect that beauty and makeup interest. It can be a blessing and a curse because sometimes the algorithm is slightly sensitive to users' changing interactions and trends. Lauren Wineman, the Project Management Team Graduate Assistant, has noticed just how sensitive the the algorithm pays attention to what she decides to like on the platform.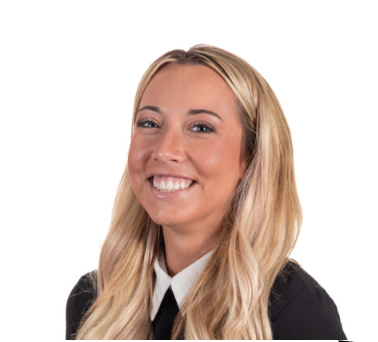 "I'm very particular about what I like on the For You page because I know if I start liking a lot of different things it's going to start to become consistent. I like to make it more broad." Wineman understands that engaging with specific types of content on TikTok, will transform your For You page. "If I start liking Christmas things (the For You page) is just all Christmas."
My For You page is mainly videos using trending sounds, comedy, or celebrity entertainment commentary. When I find myself having rare baby fever, I like a few videos of cute babies and suddenly my For You page is filled with all types of kids–cute and naughty. According to the Washington Post, "TikTok fans say they've been both surprised and unsettled by an algorithm that can read them eerily well, showing them videos they never searched for or even realized they wanted to see." So occasionally, even if I enjoy a specific video, I won't like it because I know how accurate the algorithm is and I don't want it to think I am more interested in a topic than I really am due to my activity on the app.
Inspiration or Copying?
The algorithm is so genius and inspiring, that we see similar aspects of it on other social media platforms like Twitter and Instagram. According to Twitter's Help Center, they make suggestions based on your activity like your tweets, who you follow, and accounts and tweets you view or interact with. You can also personalize your suggestions in the app settings so that Twitter can view your visits to third party websites that integrate Twitter content. Instagram is pretty similar as well. Reported by the Instagram Help Center, they track your activity, your connections, and information about the posts and accounts you interact with. They also use this algorithm to implement ads from businesses in between story posts. Cameron Beteet, the Video Team Master, acknowledges the other platforms efforts, but still think TikTok is better at engaging its users.
"I think (TikTok) keeps you engaged for longer. I can't be on Twitter or Instagram for as long as I can be on TikTok. It has a great variety of content and I don't feel like I'm scrolling and getting the exact same thing." Beteet does give Instagram and Twitter their flowers by applauding them for their ease of interaction. "Usability wise I think (TikTok) is more intuitive and easier to use than Twitter. Twitter and Instagram on the flipside are better at interacting with other users than Tiktok. Tiktok is only good with interactions if you are viewing a live video."
TikTok also inspired the rise of short videos in social media algorithms. Instagram now includes reels where users can upload 60 second vertical videos and they show up on the Instagram feed like a regular post. Reels got so popular that Instagram added an entire section on the app just for reels. YouTube also has a feature like this called YouTube Shorts where users can upload videos with the same 60 second restriction. This TikTokification of social media is extra apparent now that platforms are creating a similar rendition of popular features on TikTok.
Good News and Bad News
Many companies understand that using social media is essential in growing businesses and reaching wider audiences. This algorithm can really help brands randomly blow up, or it could unintentionally hide their content from their followers and consumers. The TikTok-like algorithm could positively affect a brand's visibility on all social media platforms by boosting their content as an interest-related suggestion. For example, let's say Taylor Swift is trending on social media currently. If a small clothing brand happens to start marketing T-shirts of Taylor Swift right after she releases a new album, and they know how to use trending sounds or hashtags, their company could gain a lot of new viewers between Taylor Swift fans and people who are into fashion.
When the hit HBOMax television show, Euphoria, came out, there was a popular phrase that said "You're my soulmate". The phrase was then put on a cute gold friendship bracelet and I started seeing the ad everywhere. The retail brand took advantage of the popularity of the show to create a fashionable product. In turn, their content starts trending and social media algorithms suggest it to more people.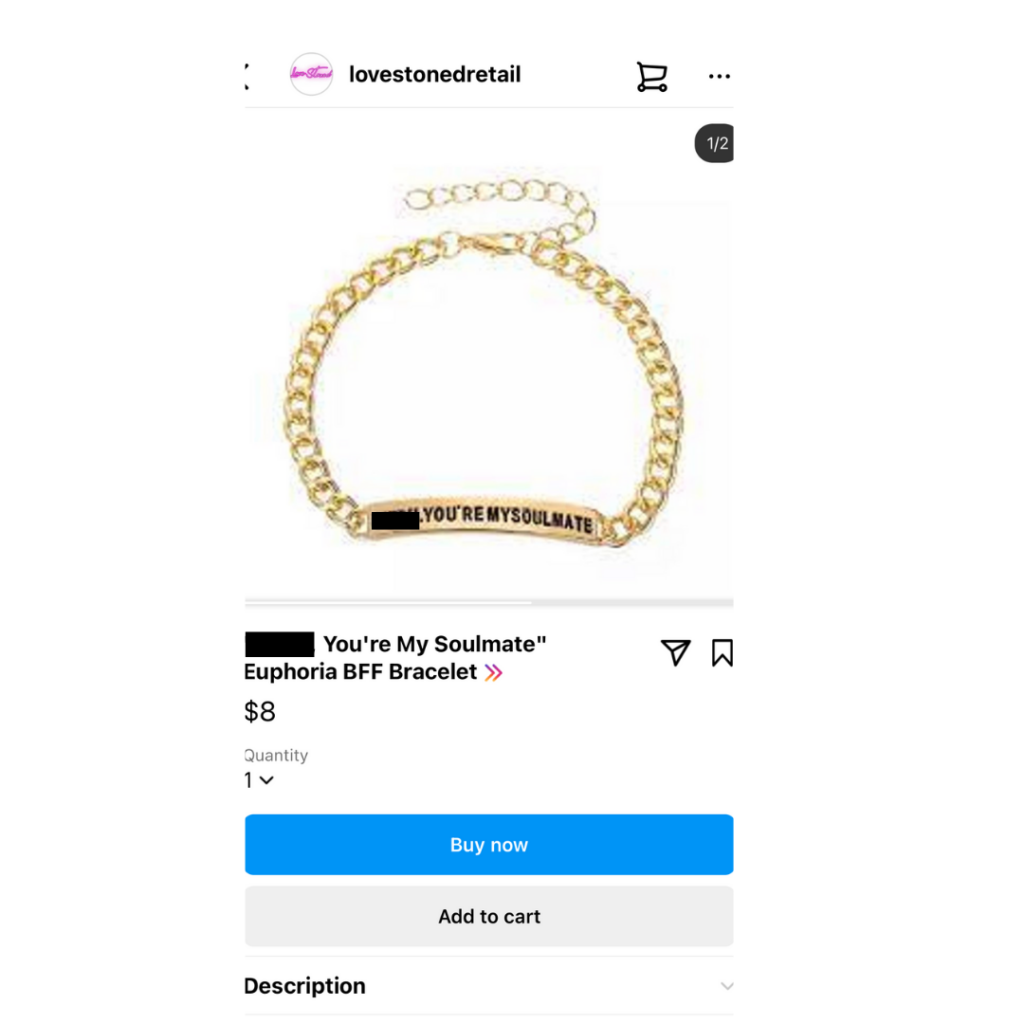 This algorithm could also harm agencies and businesses who may not have a lot of followers already, and rely on engagement from their current followers to stay relevant. Zaahi Studios, a full service creative marketing and production studio in Indianapolis, shares many traits with the Corps. They have a similar amount of followers and do related work, like web design and video production, so the engagement from their follower base is important. The Digital Corps has about 800 followers on Instagram, so it's crucial that our content gets engagement from our follower base. If Instagram pushes our content farther down in our followers' feeds after promoted content, this could hurt our visibility and engagement.
As we continue to evolve and adapt in the world of social media, understanding what powers visibility and engagement is crucial to keeping your brand relevant and successful. By understanding each platform's algorithm, businesses can continue to grow their brands through social media in creative and innovative ways. Keeping current followers engaged, while also making content that could reach new ones, is a good way to stay pertinent in today's social media environment.