For many individuals, working from home became a "new normal" because of the global COVID-19 pandemic. Working from home brought new distractions, feelings of isolation, and a lack of productivity. But for some Americans, working from home wasn't anything new. According to a 2019 report from the U.S. Bureau of Labor Statistics, close to 25 percent of men and women ages 15 and over worked from home on an average day. But for those of us without remote work experience, the sudden shift took a toll on motivation and productivity. According to S&P Global, a company called 451 Research found that only 11% of employees felt more productive and engaged working from home rather than the office. The same research also shows that 35 percent of employees feel more productive, but not engaged due to anxiety and lack of connection with their work team.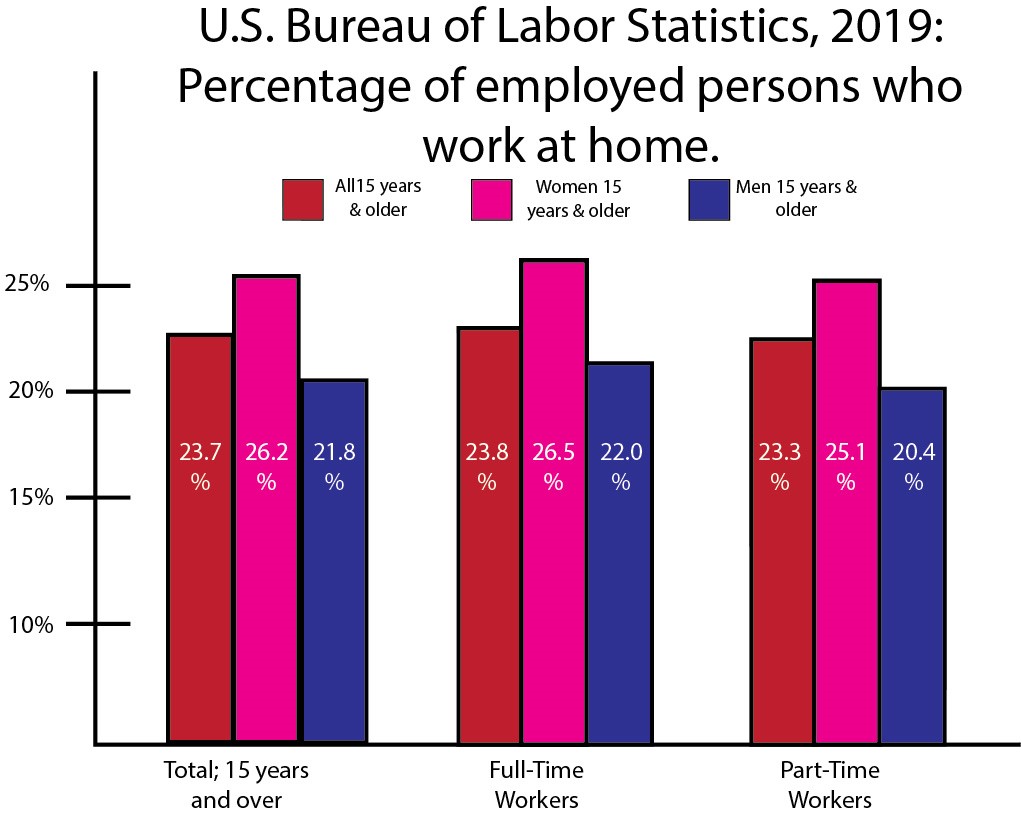 With these statistics, it almost seems impossible to feel more productive and engaged while working from home unless you've already been doing it for some time. Students at the Digital Corps had to quickly adapt and start working remotely at the end of March and throughout the Summer semester. For many students, this transition was challenging. Thankfully, the Fall 2020 semester allowed the Corps to experiment with technology and ideas to foster connection among teams and more engagement during remote work.
Who's In? Who's Out?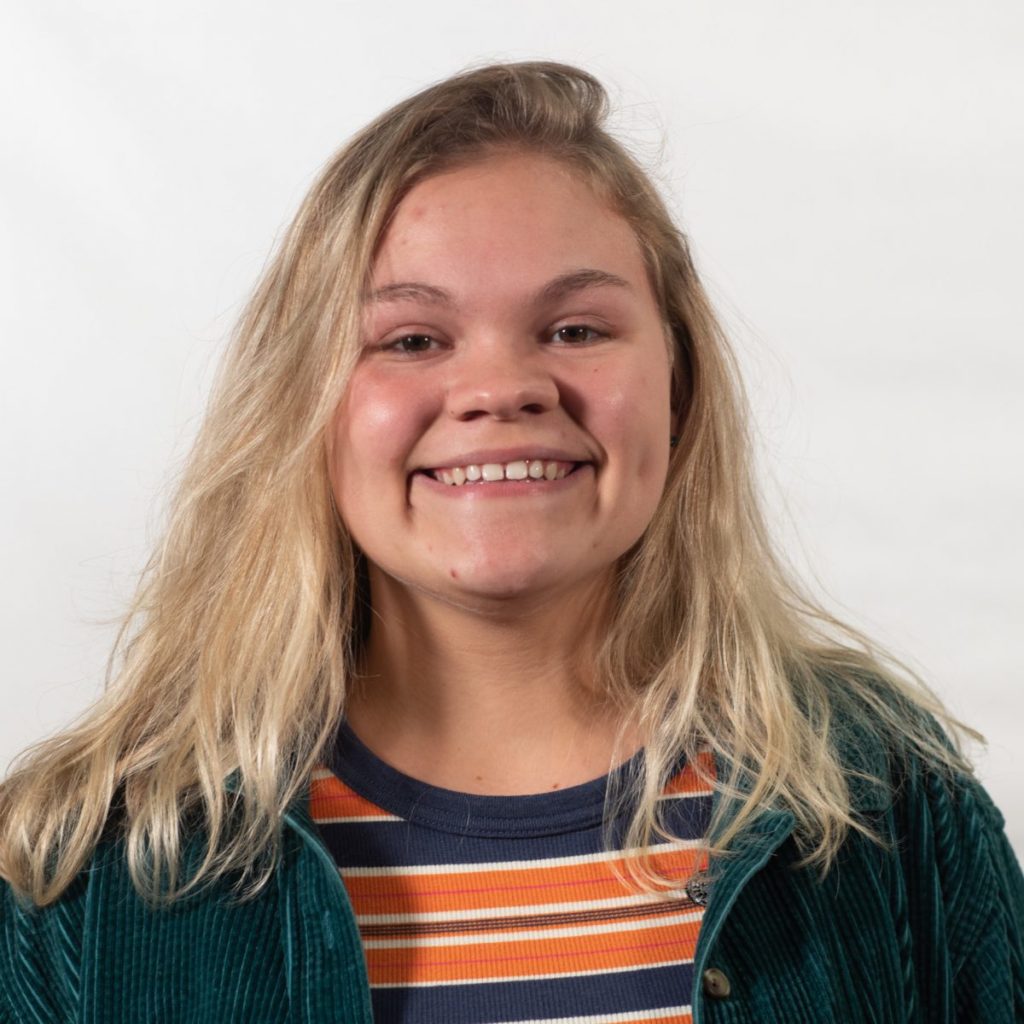 One of the first issues that students and staff encountered was how to work together while being apart. Staff and Project Management Graduate Assistant Viveka Melo divided office hours and shifts to accommodate the COVID-19 regulations and ensure safety for everyone. However, the Digital Corps office is usually very open, fun, and collaborative, and staff wanted to preserve that environment as much as possible. One solution to this issue was to use a program called InOut Board. InOut Board is a program that allows employees to indicate their status in the office whether they're "in" and working, "out" and not working, or even on a lunch break or out sick. The program displays a dashboard that allows other employees to see updates, times of return, and other notes one might leave. This can help promote teamwork, which is very important at the Corps, and according to Queen's University of Charlotte, 75% of employers rate teamwork and collaboration as "very important." By seeing each other's statuses, Digital Corps members can collaborate better.
The Digital Corps developed a plan to integrate the InOut Board with an internal website, the Ultimate Info Sheet (UIS), which is a website where current and past members of the Corps are located. The UIS helps Corps members stay connected because they can see who they're working with. A team of developers created different commands within Slack, the platform the Digital Corps uses for communication, so that students can indicate their status along with other relevant messages. Then, their status appears on the UIS for other Corps members to see. "We're hoping the impact is that it's easier for folks to use since we're all on Slack anyway," says Melo.
She notes that the integration was designed in a way that allows members to view the different statuses in different ways to decide what works best for them. Overall, the idea of the integration allows people to see who is available without switching between different applications like members of the Digital Corps originally were.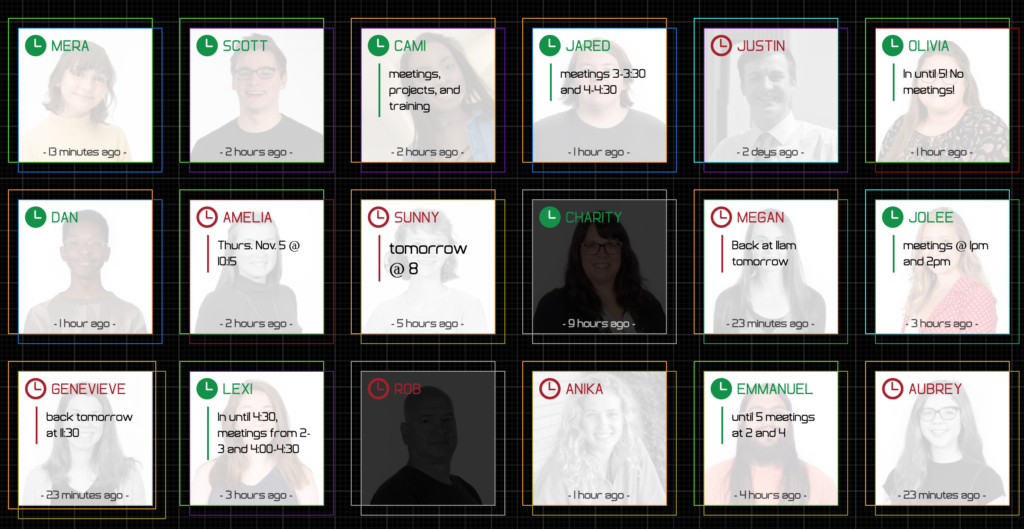 Allocation of Time to Projects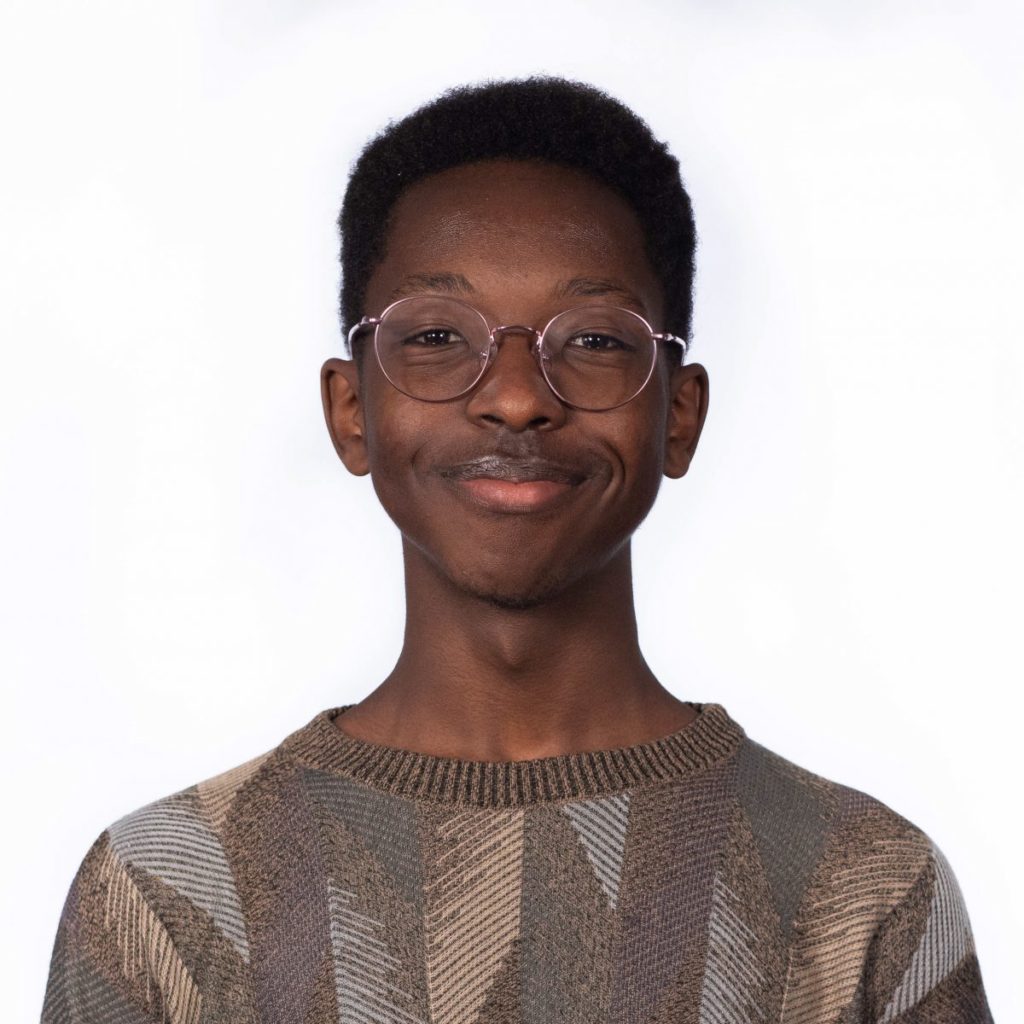 Another plan implemented at the beginning of the new semester was a new work log where Digital Corps members would input which projects or activities they worked on for the day and for how long. Students use a system of drop-down menus and sliders to input the time they've worked on different projects throughout the day. Dan Chepkwony, a Development Team Apprentice, finds more than one benefit from using the work log.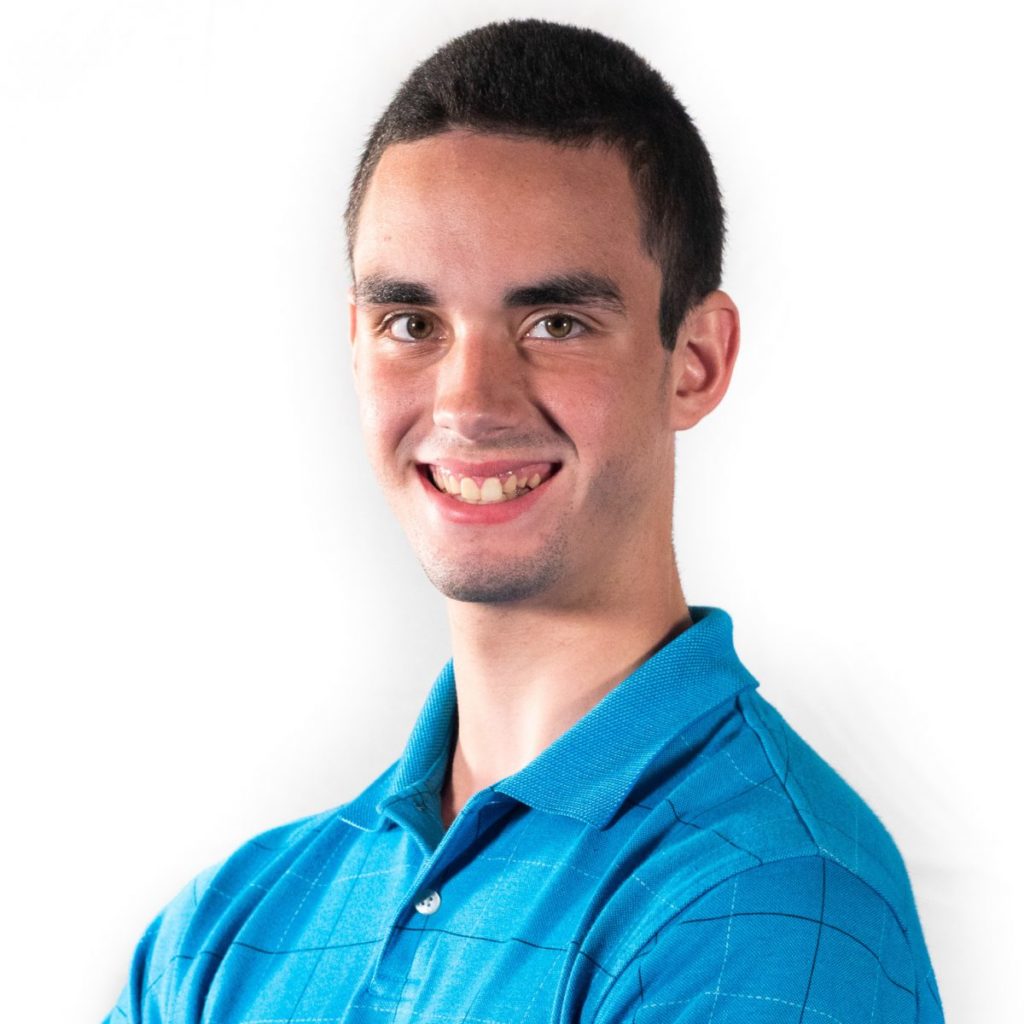 Chepkwony also notes that the Work Log makes him feel like he is staying up to date on his projects that he might otherwise neglect on accident. The accountability the log gives to some students, however, isn't representative of everyone. Drew Thomas, a Development Master, says the log hasn't affected his productivity because he is already self-motivated. "I do recognize its importance in helping the staff see how time is being allocated so [project] adjustments can be made," says Thomas.
He feels more held accountable at project meetings where he can explain what he has accomplished during his work hours as opposed to the work log, which doesn't let him explain.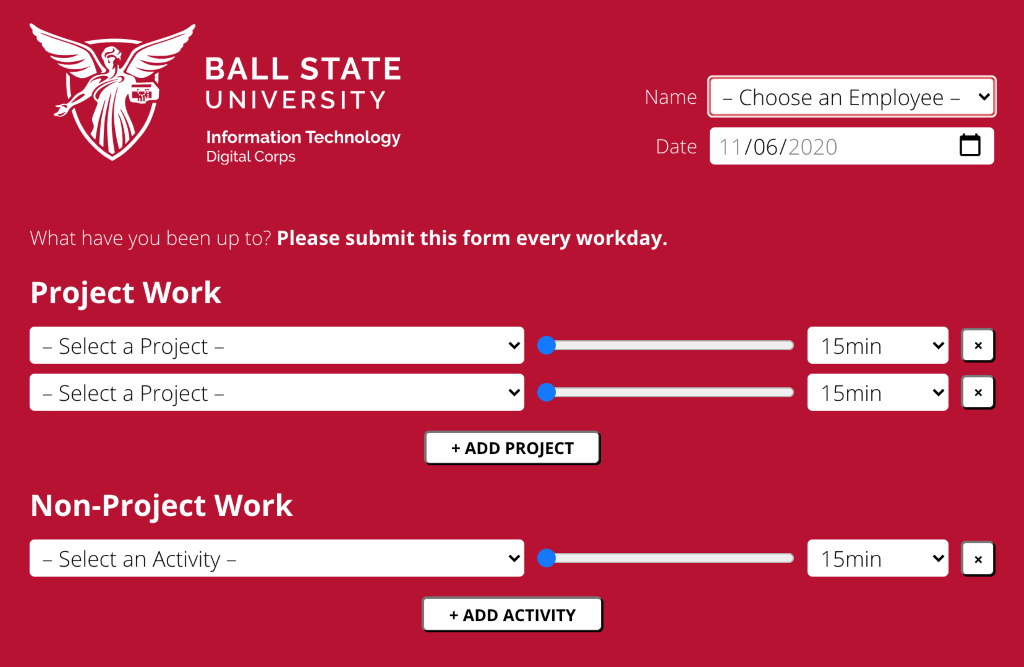 Organization and communication have always been key aspects of any business, but it has become vital during remote work. With easy and efficient connection to coworkers, the Digital Corps has enhanced its communication and enforced its collaborative office culture more during remote work.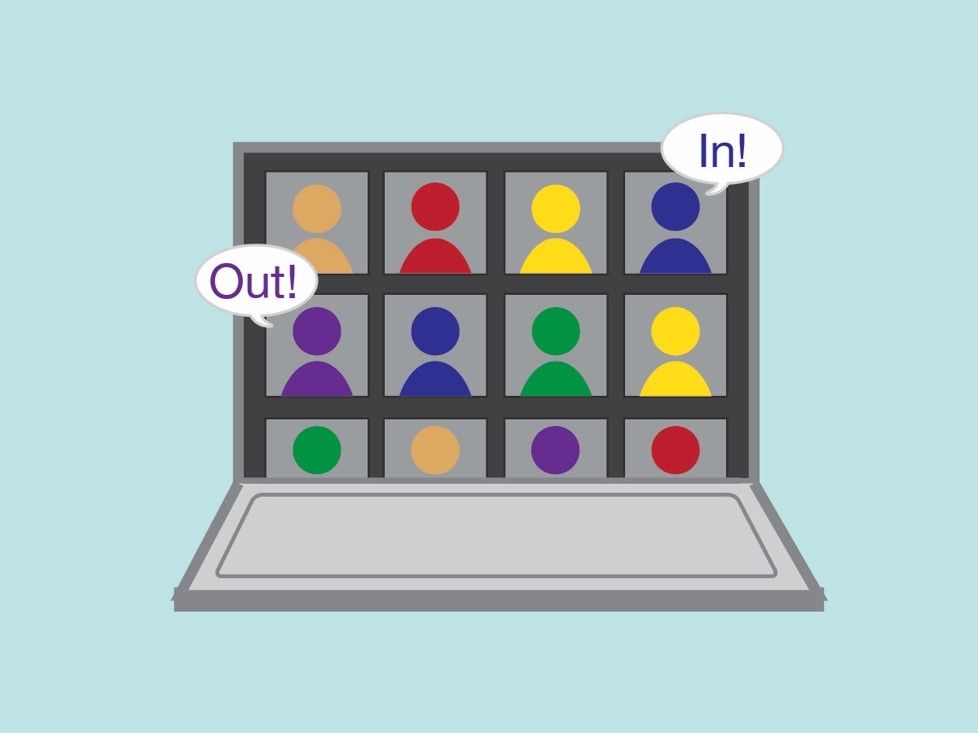 As we remain in a remote work environment, communication and collaboration are huge considerations when it comes to how a workplace functions. By using programs such as InOut Board or a manual work log, businesses can effectively stay up to date on who is available during work hours and what projects are being prioritized more, both of which are good ways to help businesses run more smoothly. The Digital Corps strives to provide a safe environment for connection and collaboration, despite the challenges of remote work. These values show care and commitment for employees and dedication to quality work.