The Digital Corps office is packed with a bunch of buzzing new hires this semester as we've opened back up to a fully in-person work environment. For many of the Fall 2021 new hires, this semester is a new experience with new challenges. For some students, the workload hasn't been that intense, but for others, time management has been a big skill to develop. Adding an extra 15 hours of in-office work every week has been a major shift in students' schedules as they learn to balance the Digital Corps with their classes, homework, and extracurricular activities. Even though there's a challenge to starting a new job, there are plenty of opportunities to socialize, learn, and find a productive flow.
Newly Forged Alliances
If there's one word to describe the Fall 2021 new hires, it's "social." Between bonding opportunities at onboarding meetings and collaborative work in training, students have put their best foot forward to make friends amongst their coworkers. During training and at onboarding sessions, the new hires learned more about how the Digital Corps works on a daily basis and participated in team-building exercises to become familiar with each other's creative and work processes.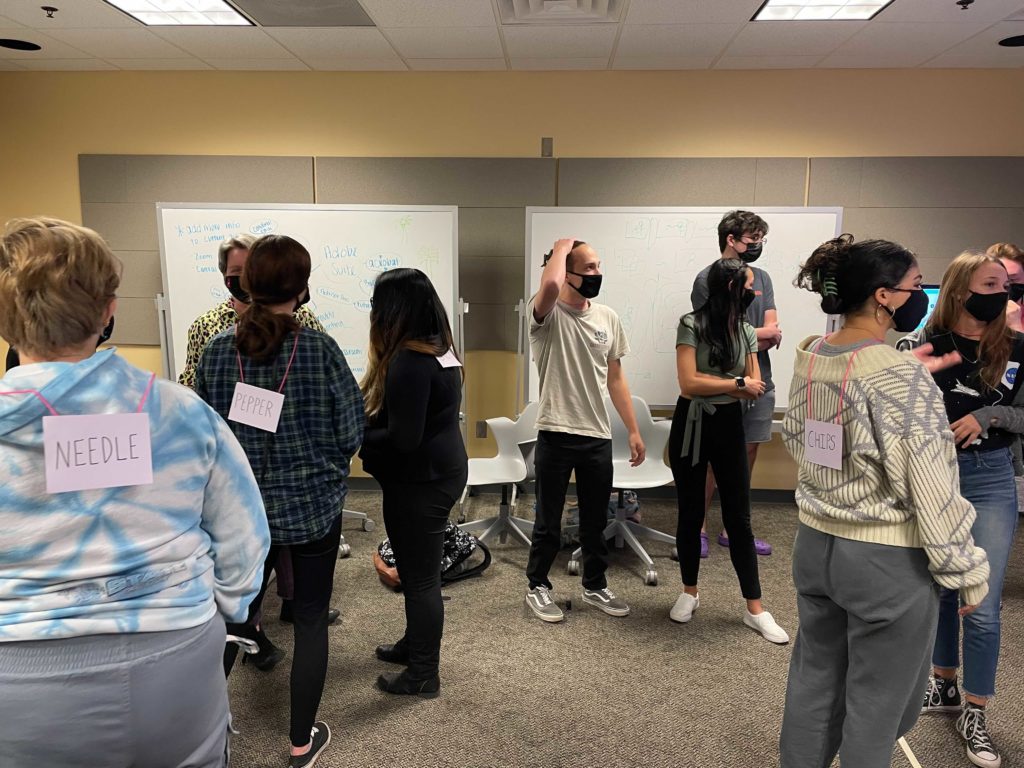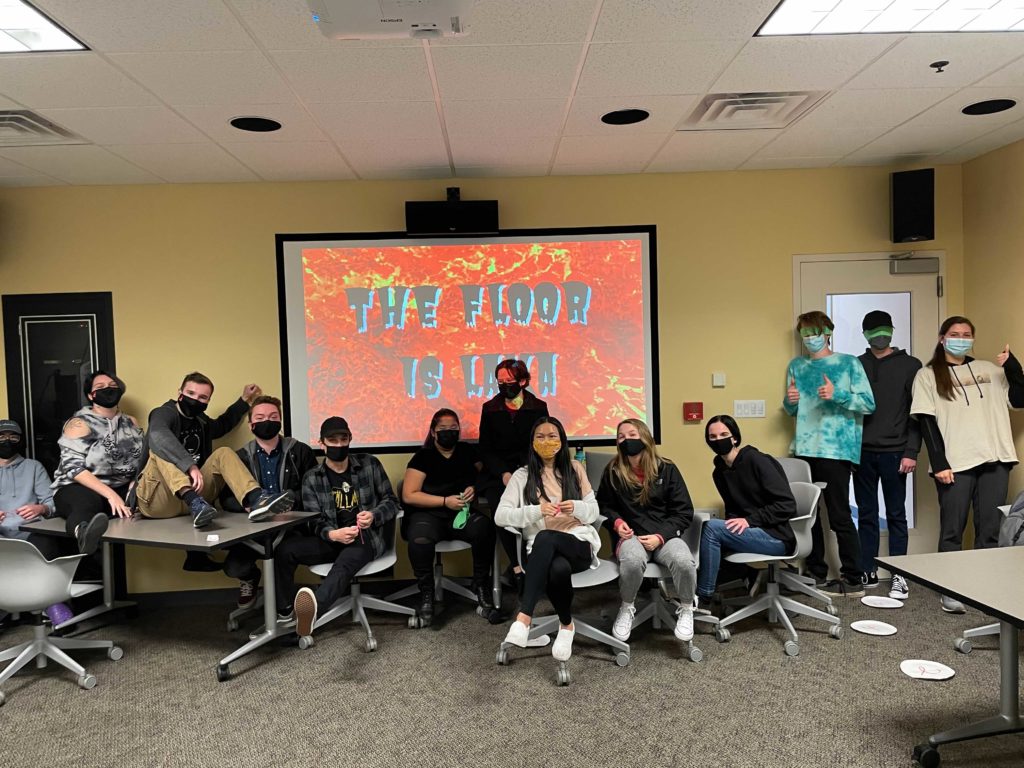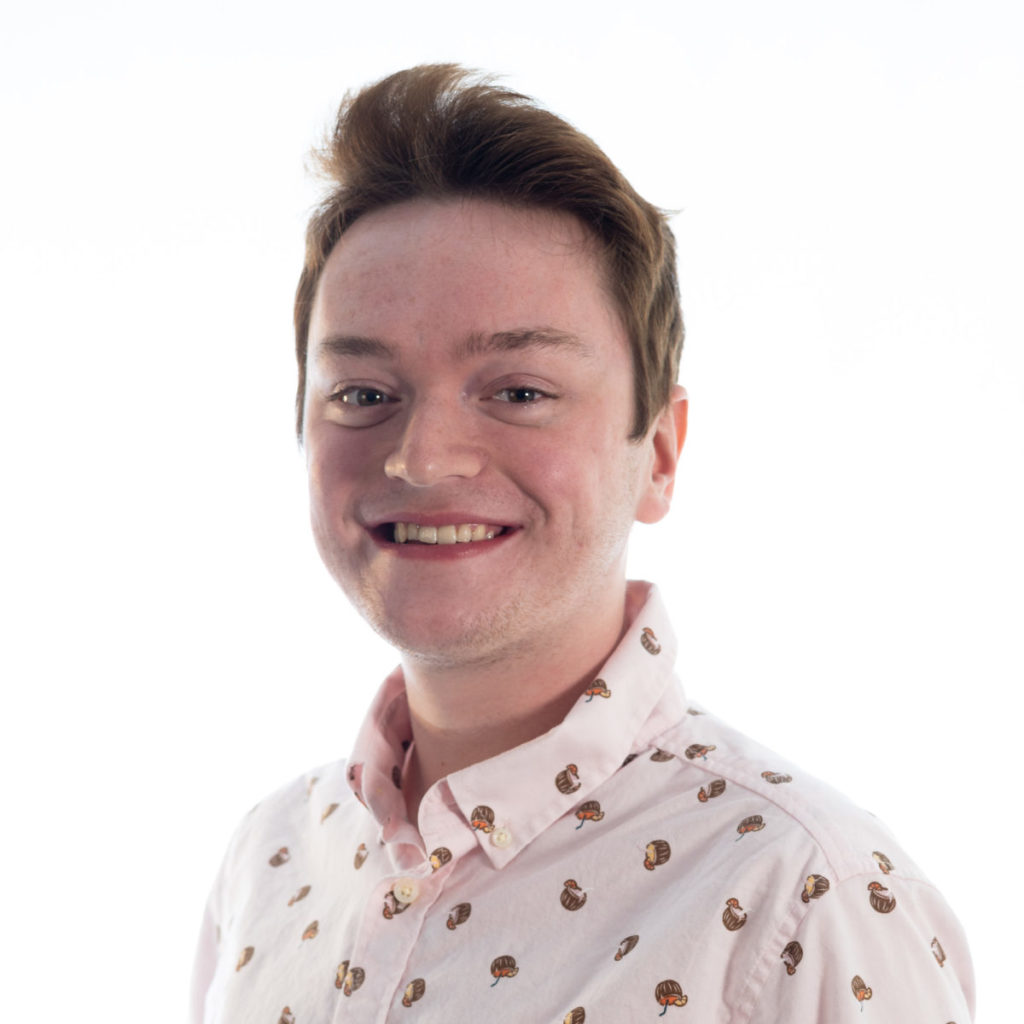 After five onboarding sessions, the new hires have gotten to know each other very well. From finding perfect pairs to working in mini project teams, the new hires had an eventful semester building a connection with each other. Even if socializing doesn't come naturally to some, students have become well-acquainted with their team members.
Dylan Gabbard, a new hire on the Video Team, said that one of the easiest things for him to do during training was make friends. "Everybody here is just a bunch of nerds; it's like, my people. I've felt like I fit in, which is something I haven't felt in a long time."
---
Busy Padawans, Busy Corps
A few students had full schedules prior to working at the Digital Corps. Justin Riggs, another new hire for the Video Team, spends his extracurricular time working as the Video Production Supervisor at BSU Tonight. Lauren Reich, a new hire on the Design Team, spent the first half of the fall semester working as Technical Director for Ball State's production of Rocky Horror. Ru Martin, a new hire for the Communication Team, does debate, so when they're preparing for tournaments, their schedule gets packed. Despite these students' eventful schedules, they have been enjoying the opportunity to work in the office environment and being able to learn a lot from their training.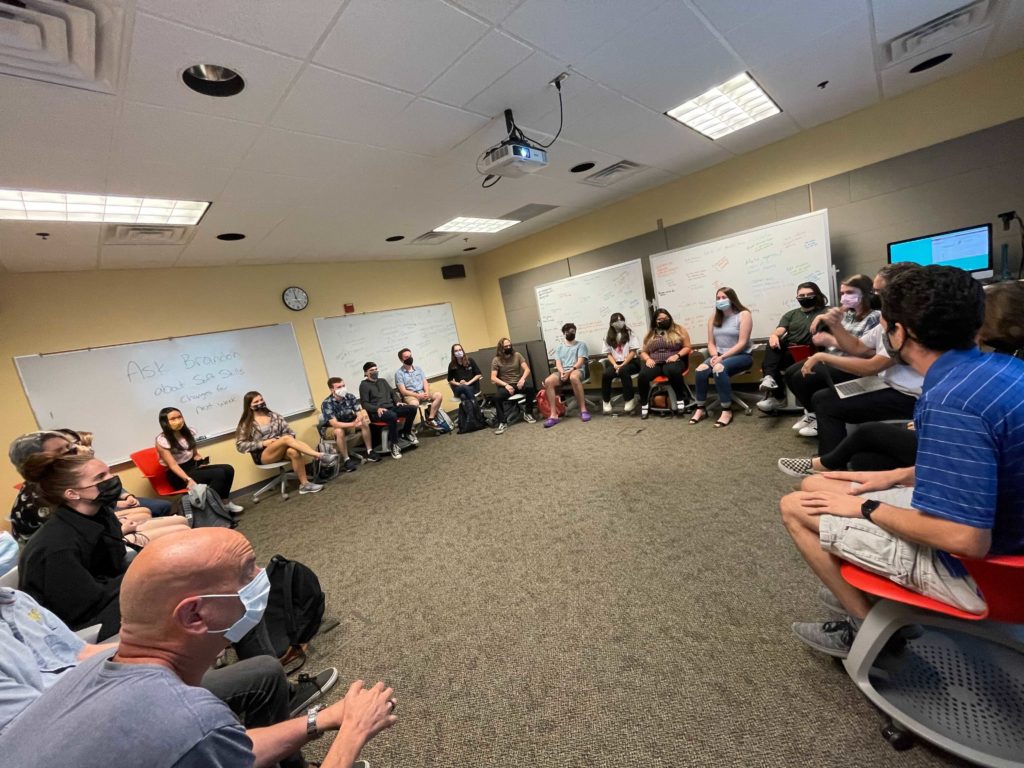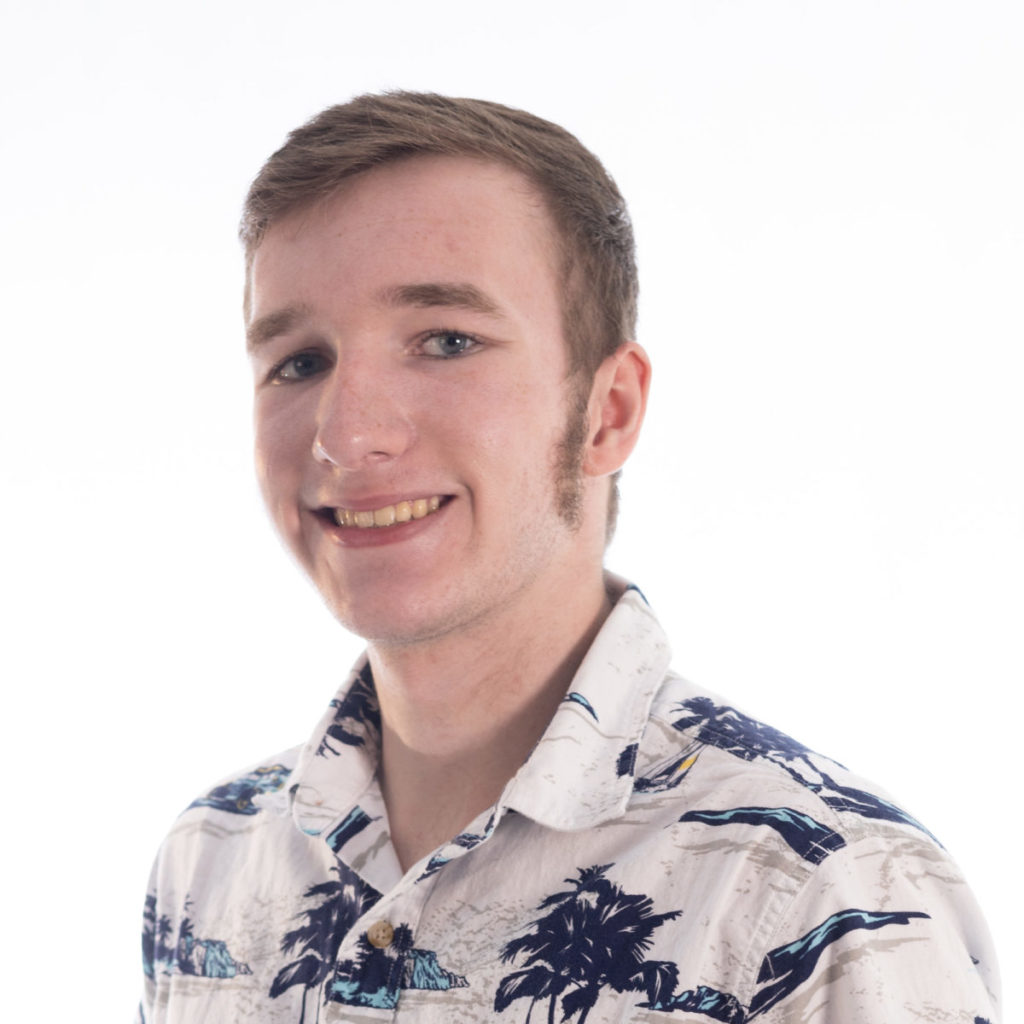 Riggs has appreciated all the hands-on training he's had for video work so far. "I've learned a lot from going to project shoots, like about how to use the C100s and the lights, they're really cool to use." Riggs contributes a lot of his existing skills to his work at BSU Tonight, and training from the Digital Corps has helped him further develop those skills.
---
Work and Peace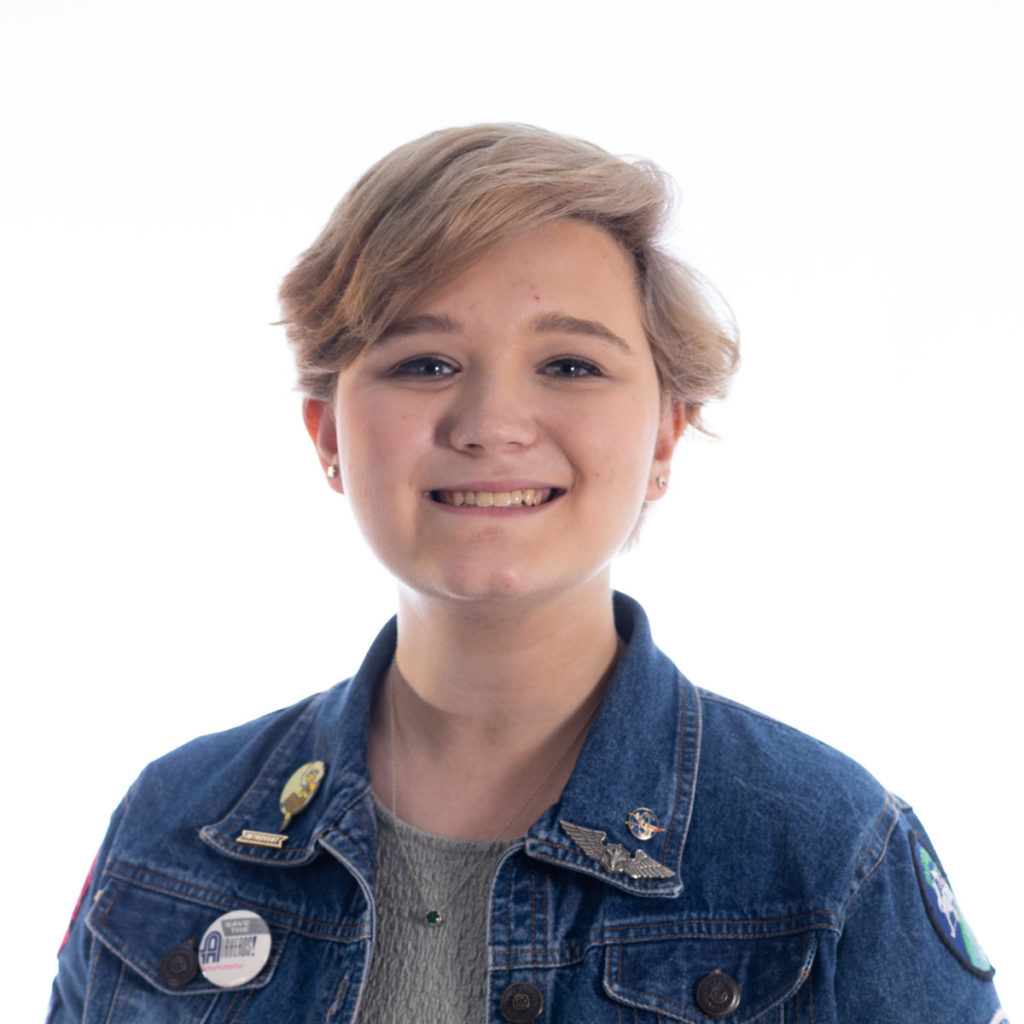 A resounding challenge for students considering the hybrid of remote and in-person classes is being able to find motivation to get their work done at home. For some, a cramped dorm or apartment bedroom isn't the best place to get homework done. Thankfully, being an employee at the Digital Corps means the office space is available to students for many uses.
Martin said that they enjoy the office environment because it separates them from other forms of work. "You do your thing and go home, but then you have to think about school." Considering work still exists beyond the Digital Corps and beyond the classroom, students are craving a place to produce quality work.
---
The Digital Corps has a very welcoming environment that allows students to come in and do homework for their classes, even if they aren't on the clock. Many students take advantage of the office space to search for motivation and inspiration from their coworkers to produce work for classes and for the Digital Corps.
This semester's new hires have pushed through their training and are eager to start working on projects at the Digital Corps. Despite their busy lifestyles, the new hires are finding ways to balance their time and dedication to being students and being professionals. With the Fall 2021 semester coming to an end, the Digital Corps is eager to see this semester's new hires start implementing their training onto projects and start building upon their skills. Keep an eye out for these lively students as they start taking over!