Have you ever walked by the Digital Corps office and wondered what it takes to work here? The Corps works on numerous projects, so when we get applications, we look for unique skills. Our team is made up of students from a range of disciplines, from the humanities to computer science.
---
A Learning Process
Some students joined the Digital Corps unsure of their major, and some joined unsure of what their career plans were. Growing into adulthood is a challenging learning process, and the Digital Corps helped a lot of students sharpen their skills and solidify their career plans.
Viveka Melo, the User Experience Team's graduate assistant, came to Ball State as a Wildlife Biology major in undergrad. When she was brought on, the UX Team was brand new. The Corps was looking for UX members, so this was a growth opportunity for both Melo and the Corps. After joining the UX Team, she took it upon herself to do some research on other fields of study that are useful for a career in UX. After some research and discussion with her team lead, she changed her major to psychological science. Now in graduate school, Melo is studying quantitative psychology and enjoying the way her work at the Digital Corps is helping her in the classroom, and vice versa.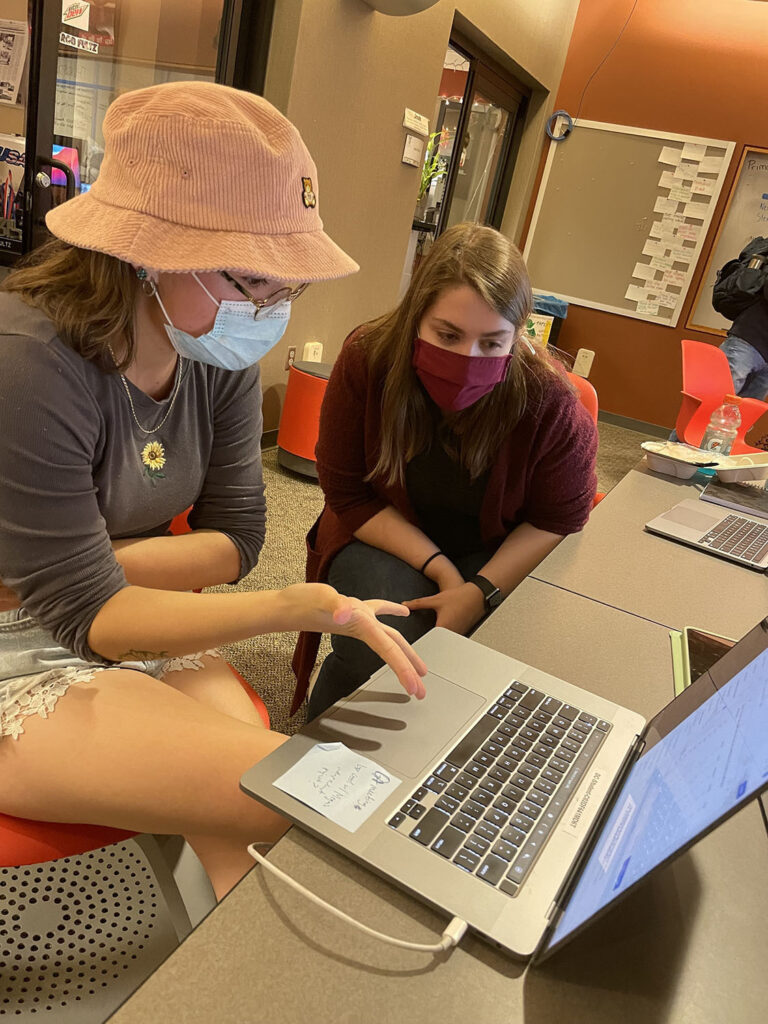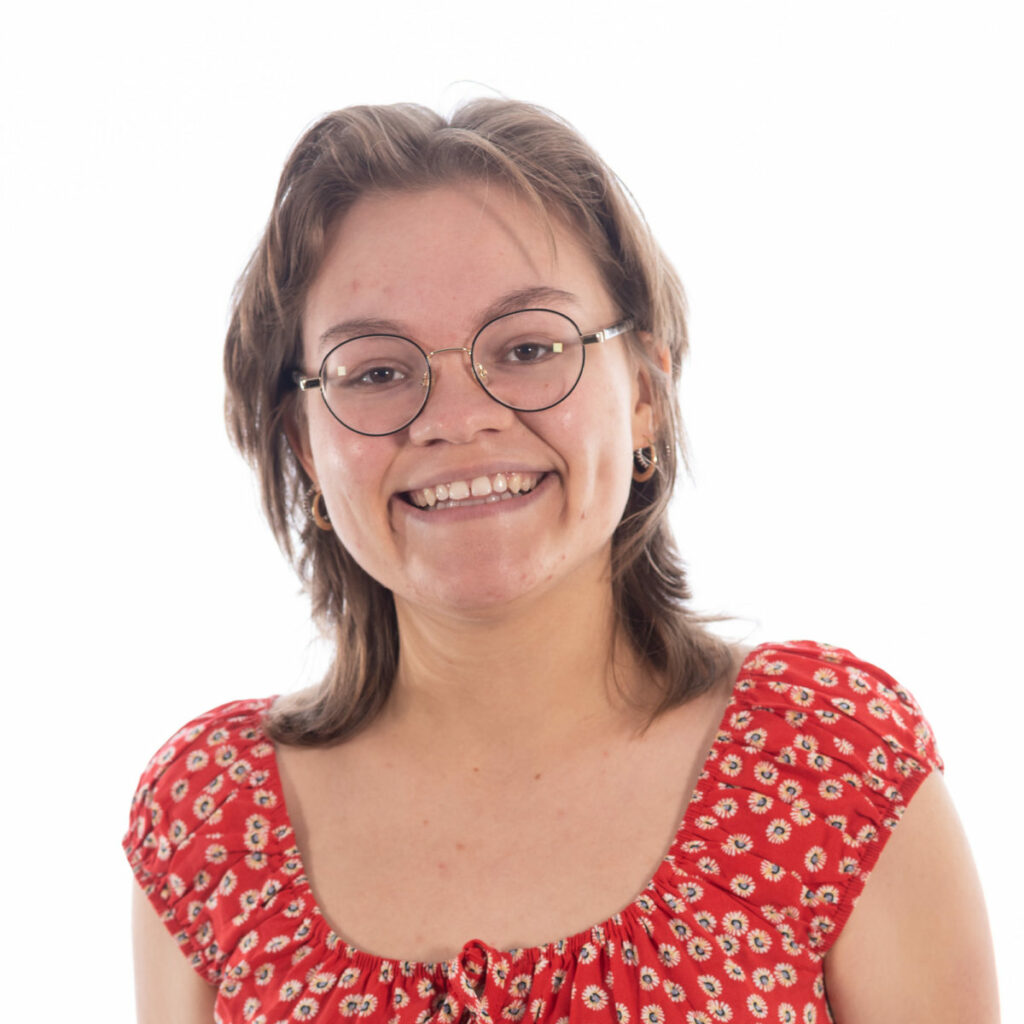 "In undergrad, the most helpful overlap was in the perception and visual learning material. A lot of the basic laws of sensation and perception in psychology apply directly to the laws of design," Melo said about her work in psychological science as an undergrad. She doesn't have doubts that her major and work in the Corps have opened a world of opportunities for her career
Cross-Disciplinary Skill Development
When Lauren Monasa applied to work at the Corps, she originally wanted to be part of the Design Team. Monasa had a minor in studio art, but the staff thought her skills would be better suited for the Project Management team.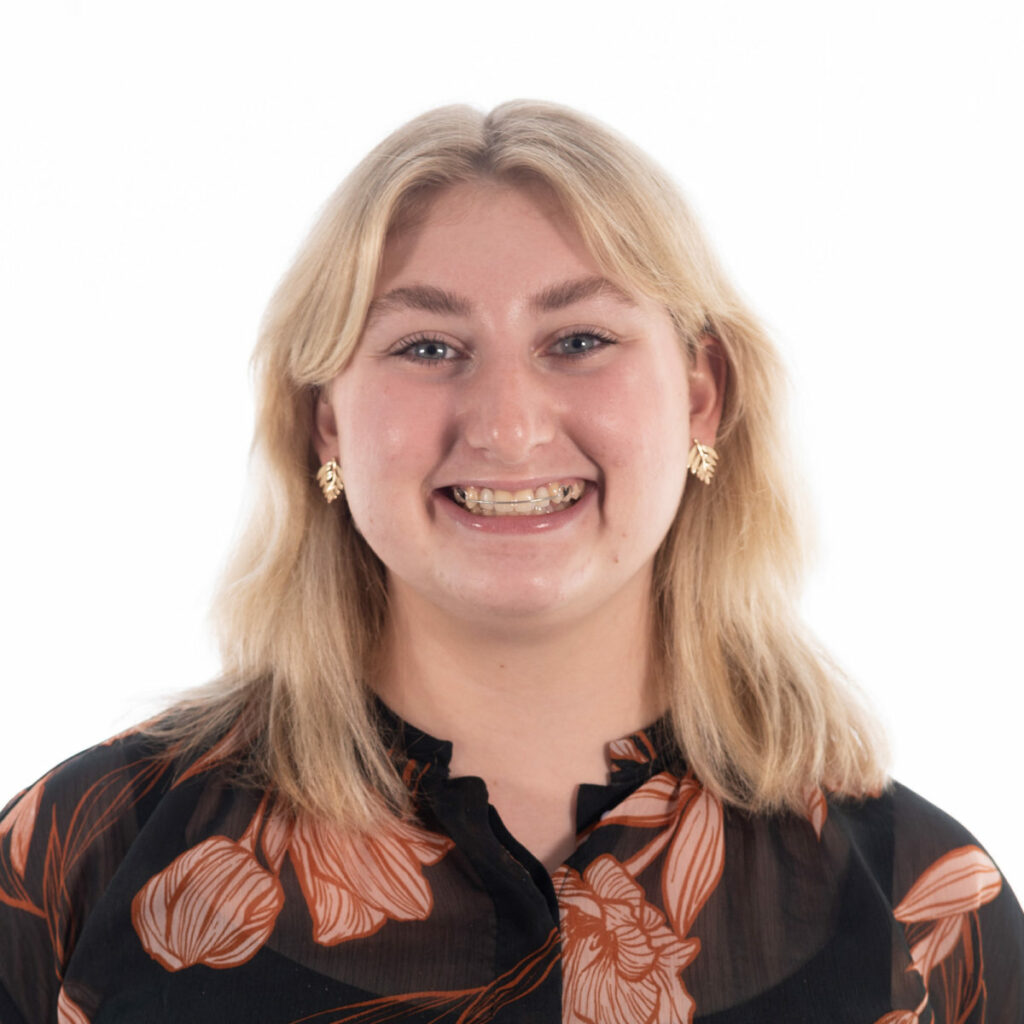 Monasa, a Legal Studies major, says that working at the Digital Corps allows her to look at her work in the office from multiple perspectives, and vice versa for her coworkers. Monasa came to the Corps with little knowledge on how to manage video and development projects. Other project managers at the Corps typically come from a telecommunications or design-focused background, which gives them an advantage of understanding project workflow better. Monasa's background in law is considered a "traditional" form of project management because it relates more to formal business management. This gives her team members new ideas for approaching projects.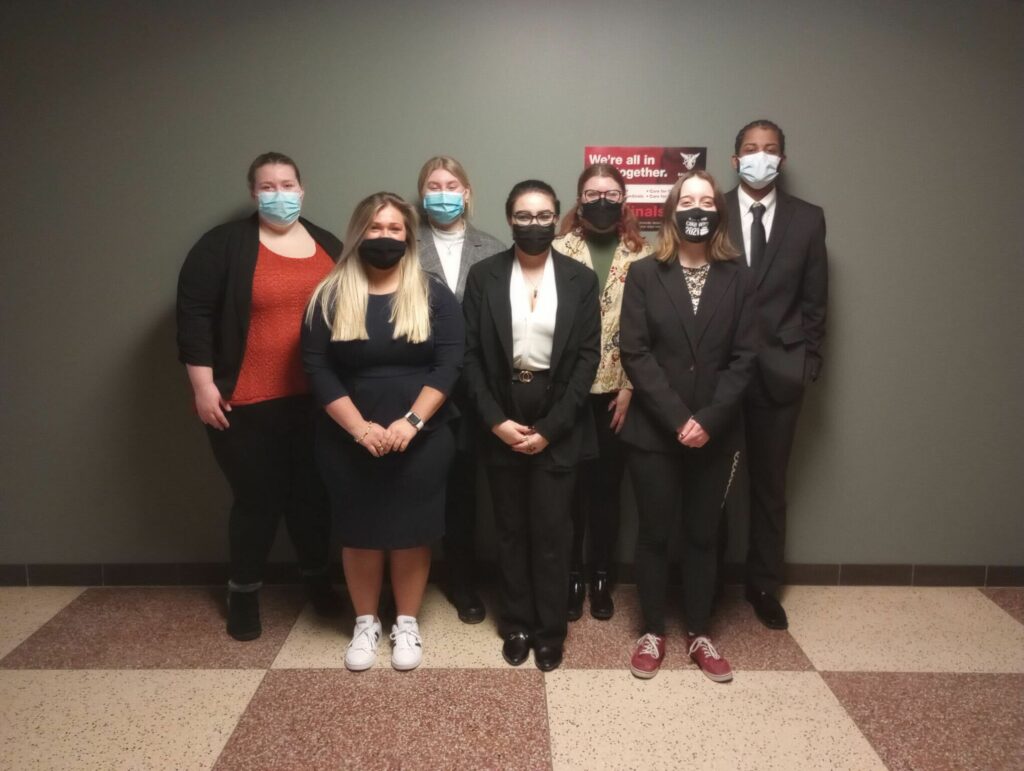 "We can all come at a problem from a different angle and work to make the best solution. It's beneficial for all of us," Monasa said, "The way I would approach a video project is different from the way Drew [Wiltberger] would because he has video background. I'll ask him if I'm giving enough time for someone to do a task or what he would do in a specific situation." While the work she's doing in the classroom might not directly correlate with her work at the Corps, Monasa thinks her experience in project management is beneficial for her critical and creative thinking skills.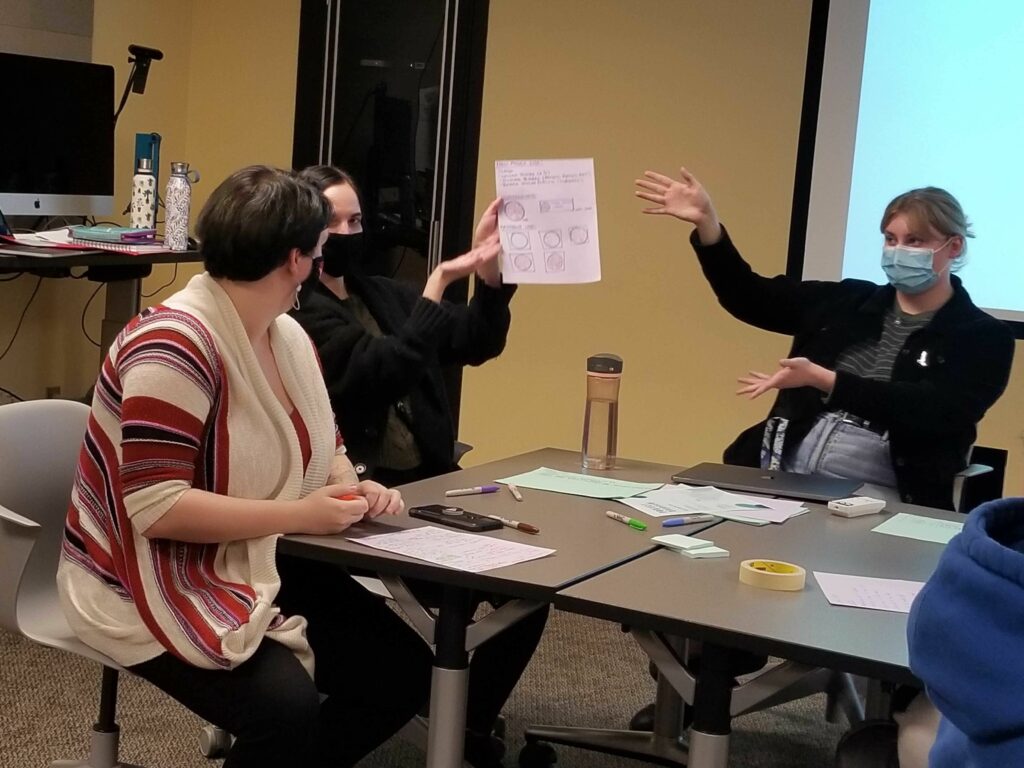 Kallie Hunchman's undergrad work in anthropology is another great example of a unique major being useful for work at the Corps. Hunchman is the Project Management Team's graduate assistant. Approaching projects from an anthropology standpoint has been useful for Hunchman's work in reviewing and distributing work for teams. As a graduate student studying Emerging Media, Design and Development, she can do interdisciplinary work at the Digital Corps, helping the UX and Design Teams.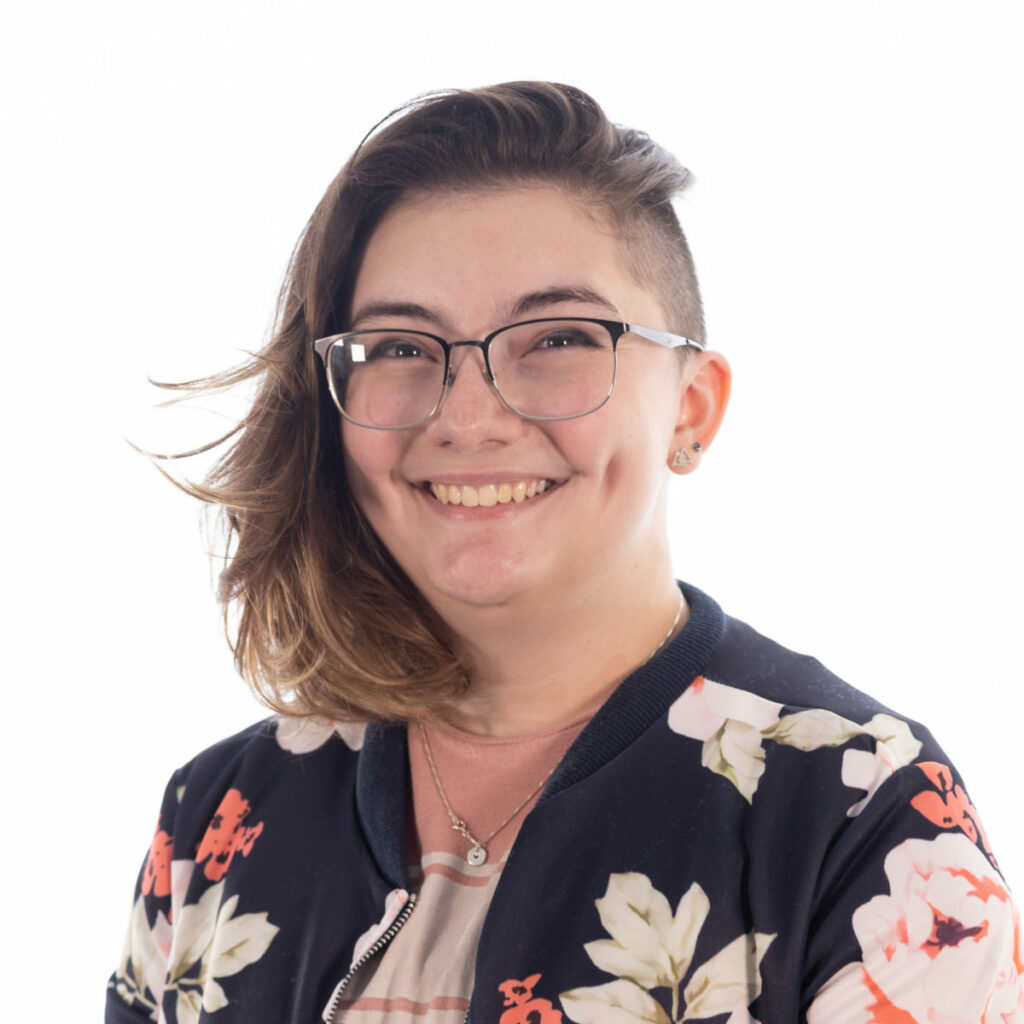 "I think my work also helps on intake meetings and speaking with clients, especially when we have projects coming from all over the place," Hunchman said on her anthropology background, allowing her to hear voices from multiple perspectives, "EMDD wise, it's a lot more of the hands-on experience that Design and UX teams have," she said on her graduate work in the Emerging Media, Design and Development program. Her work in both programs has helped her become a successful project manager and leader for her team at the Corps.
Everyone has Potential
There are no hard fast rules for who can and can't apply for certain teams. There are many factors that determine your capabilities, including your major, but your portfolio of work and potential for growth has a much larger influence on your placement.
Riley Paulsen, the Design Team Lead, has been gathering data about the Digital Corps' students since our inception. "There have been 406 total students, and 54 total unique majors at the Corps." On the list Paulsen has gathered, majors range from geography to business.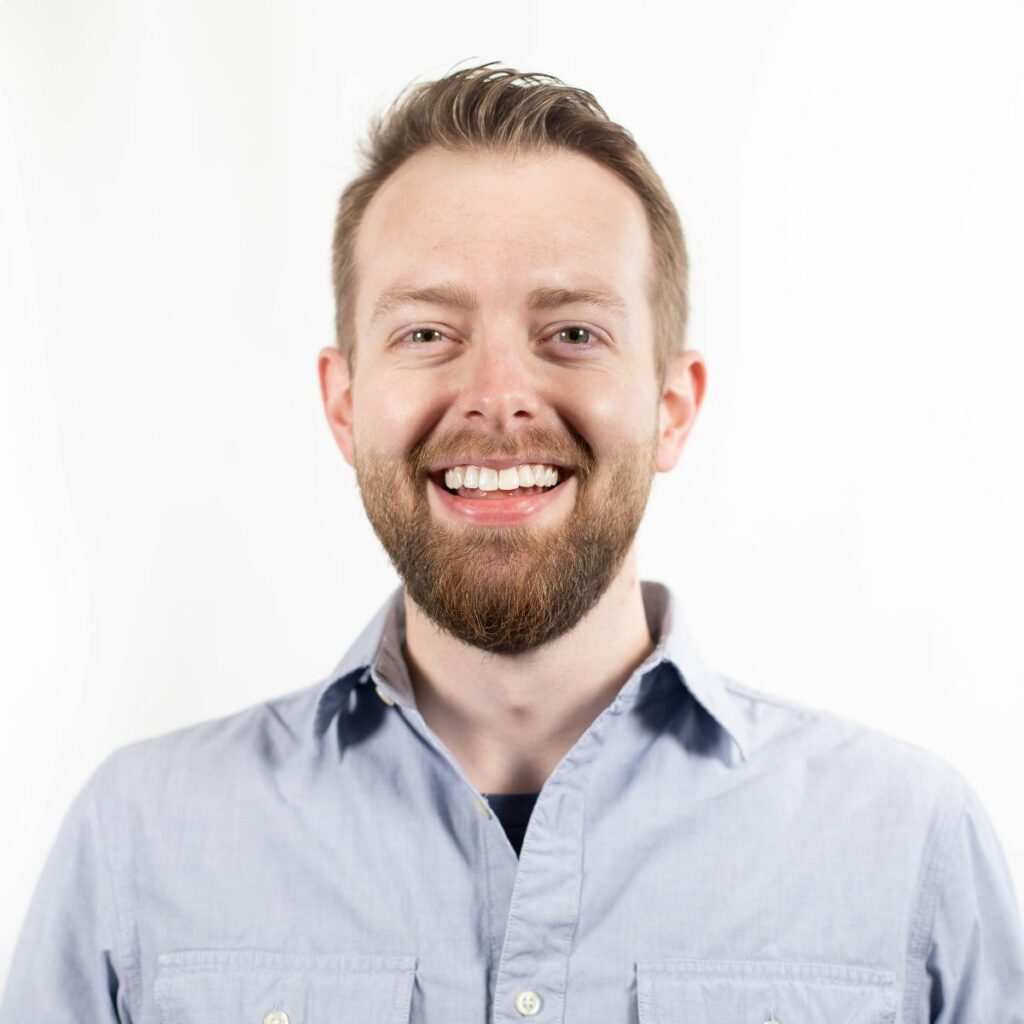 Students are encouraged to apply if they have the passion for the work the Corps produces. "I would love to take a zoology major and turn them into the best designer ever," Paulsen joked.
If you're ever in doubt that what you're studying isn't relevant to the work we do here at the Digital Corps, peek at our past projects and our team expectations. Ball State offers about 120 majors, and the Digital Corps has collected 54 of them. You might find that you're not an odd piece out, if you're just as passionate about the work as the rest of us are.