Walking freely around the office. Stopping by other employees to chat about projects. Visiting the office to eat lunch and see friends. This was the Digital Corps' work environment before COVID-19 protocols when students worked 15 to 20 hours a week in the office on campus. We not only prided ourselves on our work ethic, but we were also pleased with our welcoming office culture.
When remote work began, the Corps' office culture shifted, initiating the brainstorming: How can we maintain our office culture? According to Forbes, workplace connection helps increase an organization's success. When employees feel lonely, lacking a sense of workplace belonging, they are less engaged with their work. Now, it's especially easy for employees to leave lonely when they are distanced from their coworkers. Additionally, a SHRM report says that across the past five years, about one in five employees have left their jobs because they are unsatisfied with its workplace culture. The Corps values its employees, so students and staff have found ways to adapt our office culture to accommodate remote work restrictions.
Messaging
Since December 2014, the Corps has used a communication platform called Slack to supplement in-person communication. Now, because of remote work, the Corps uses Slack for most communication outside of meetings. We constantly have a flow of Slack notifications as we send updates, reminders, and questions to each other.
However, the Corps found unique ways to use Slack as a tool for fostering connection and engagement during remote work. Design Team Lead Riley Paulsen says that staff have tried "figuring out how to best use Slack as a way to keep that culture alive." Over the summer, the Corps created the Remote Socialization project to brainstorm ways in which the Corps could simulate its office culture online.
The Remote Socialization team created Corps Olympics on Slack. They divided students into six teams, and the students collaborated to create silly team names, including Olympic Obliterators, Digital Dinosaurs, and Team Name for Corps Olympics. Each week, the Remote Socialization team creates challenges and awards points to the teams. The challenges can be completed individually to ensure safety and have included building a card tower, taking a speed typing test, and maneuvering a cookie from their foreheads to their mouths without using their hands.
UX Specialist Hailey Leonard creates the Corps Olympics challenges. "Everyone's very competitive," says Leonard. "Normally, we get to have little competitions, and I've noticed that this gives people their competitive edge while also staying safe."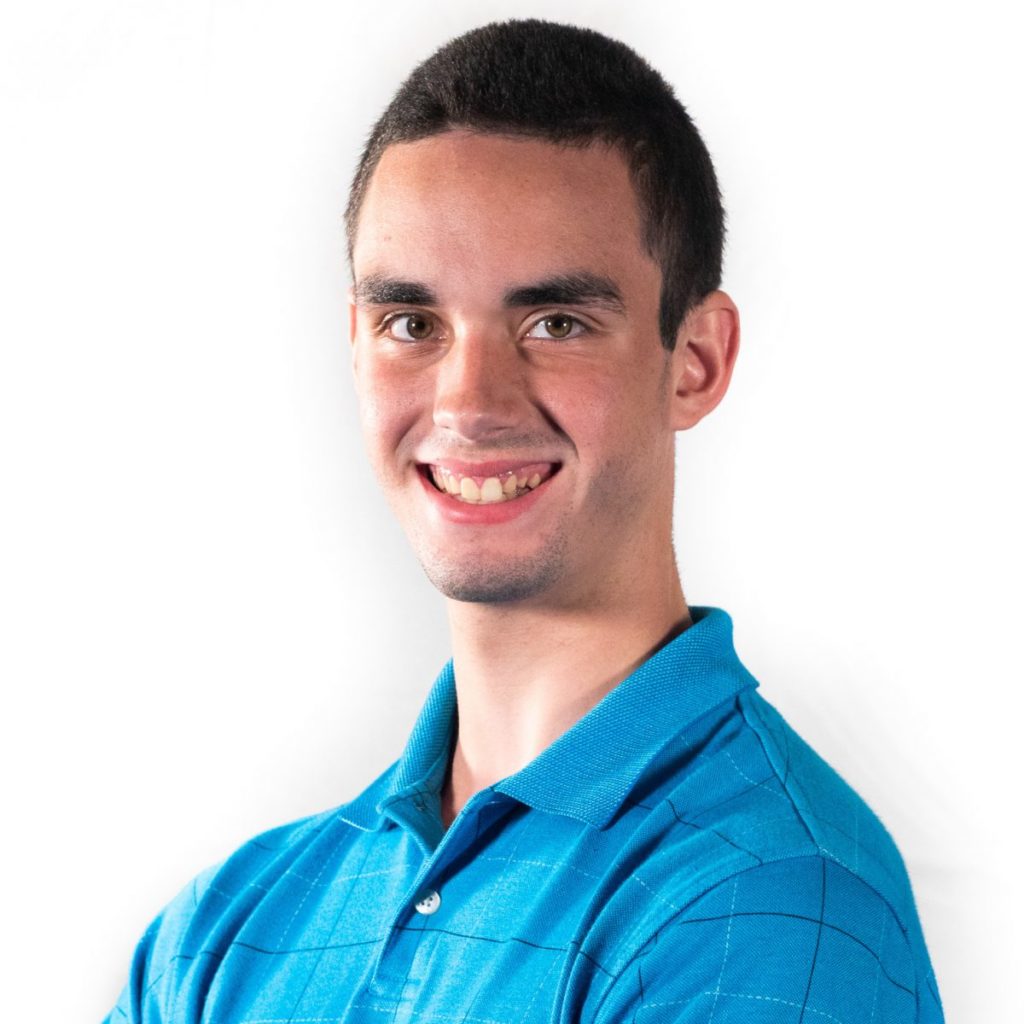 Development Master, Drew Thomas, is on the Alaskan Bull Worms Corps Olympics team, which doesn't have any other students from the Development Team. He no longer sees these students around the office, so Corps Olympics has helped him connect with other peers. "We get to interact, post updates about the challenges, and joke about stuff. It's something nice on the side [of normal work] to get to know people not on your team," says Thomas.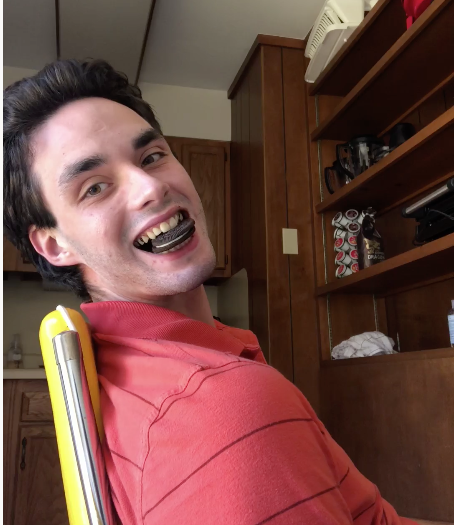 The Remote Socialization team also created Social Shenanigans. Each week, the team posts a fun prompt on Slack and encourages students and staff to respond. The team has created a variety of prompts, ranging from writing a haiku poem to sharing our favorite song to sending nature photos. Students can see what everyone says without seeing them face-to-face, simulating in-office conversations."It's not the same at all," says Jolee Edge, the UX Graduate Assistant and Remote Socialization Junior Project Manager. "We never did anything like this before, but I think it still creates a family/friendship thing."
Paulsen says, "People have participated in [Social Shenanigans] quite a bit more than we were expecting. It's those little things of keeping some of the culture alive that have really been important to use." He also says that the Corps has used Slack in smaller ways to announce and celebrate students' jobs, internships, or certifications. Paulsen particularly enjoys the Quotable Corps Slack channel where students and staff anonymously post funny quotes from meetings and work discussions. These efforts are small, but they help keep students connected to each other amid a busy remote work schedule.
Video Calling
Corps students can see each other at meetings on Zoom, which is a nice break from Slack messages, but they don't get the same sense of connection that they did when meetings were held in person. The staff have modified their approach to meetings to strengthen communication and connections during remote work. Paulsen says, "We've worked really hard at the Corps to keep people connected regardless of where they're working by encouraging people to stay in touch over Zoom, but also making sure that, in every meeting, we try to address and talk to each person to ensure that everybody feel like their voices are being heard."
However, on Zoom project meetings, students may not feel as inclined to talk since they are staring at their screen and need to unmute themselves before speaking. The staff establish a check-in system to ensure each student feels noticed and heard. "We try to check in with people at least once a week," says Paulsen. "It's a personal chat with [the student's] team lead to not only say hi and see a familiar face, but to also see how they're doing and what they're working on." Before remote work, Paulsen could easily spot students in the office and hear quick updates from them. While Zoom check-ins offer technical problems and require more initiation, Paulsen notes a positive side to this: Students are more candid and open during Zoom check-ins because they aren't surrounded by other students in the office.
Edge also checks in with her UX team members at least once a week. She asks about their workload, but also asks about their mental health and motivates them because we all struggle to find motivation during remote work at some point.
By no means do messages and video calls completely replace in-person interactions. "I've noticed I don't talk to people nearly as much, and if I do, I have to go out of my way," says Leonard. She isn't alone. Many other students and staff have made comments, echoing what Leonard said.
But all the Corps' efforts help. It's nice to each other's faces on video calls, and it's fun to participate in Social Shenanigans prompts and Corps Olympics challenges. We're happy to have a supportive office culture through the uncertainty of a pandemic but hold on to the hope of someday returning to our normal office environment.