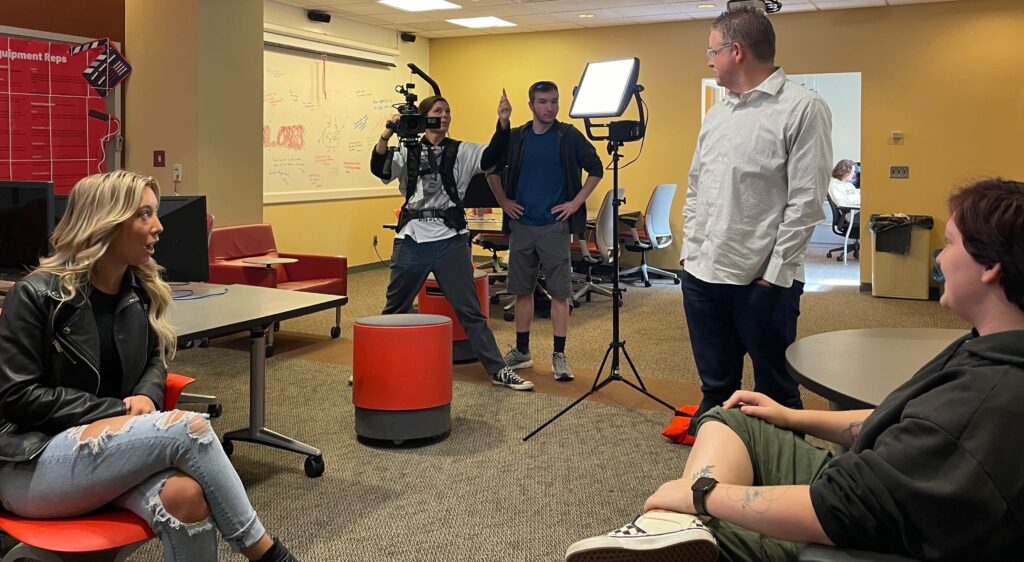 Have you recently challenged yourself in a professional way? If not, it might be something for you to consider. In the workplace, it can feel far too easy to fall into a rhythm and stay in your comfort zone. This isn't inherently bad, but taking the easy way out means you won't become as marketable as an employee.
To learn something new, you have to take the initiative. According to Brookings, 61% of middle market companies don't have an internal career advancement system. This means the responsibility to advance as a professional typically falls on the shoulders of the employee themself. This can seem like a very scary thing until you actually give it a try. When hiring students here at the Digital Corps, we always look for students who show that they are self-motivated, as this is one of our Corps values. Throughout their time spent working at the Corps, students are able to increase their self-motivation, a trait that will help them further down the line in their careers.
At the Corps, we have six different teams that focus on vastly different skills. However, there are always opportunities for collaboration among the teams, and as a multi-discipline workplace, we have the ability to pick up on skills from other teams. During my time at the Corps, I've already learned about design and video topics that I never imagined I would know anything about.
As young professionals, I know it can seem overwhelming to try and learn a brand-new skill. However, the benefits are plentiful, as having additional capabilities will make you more qualified for future positions. And who doesn't want that?
But if you want to attain more competencies, where do you start? While there's no right way you need to go about gaining insight, there's certain strategies and guidelines you can keep in mind to simplify the process, regardless of what it is that you want to learn.
Communicate Your Intentions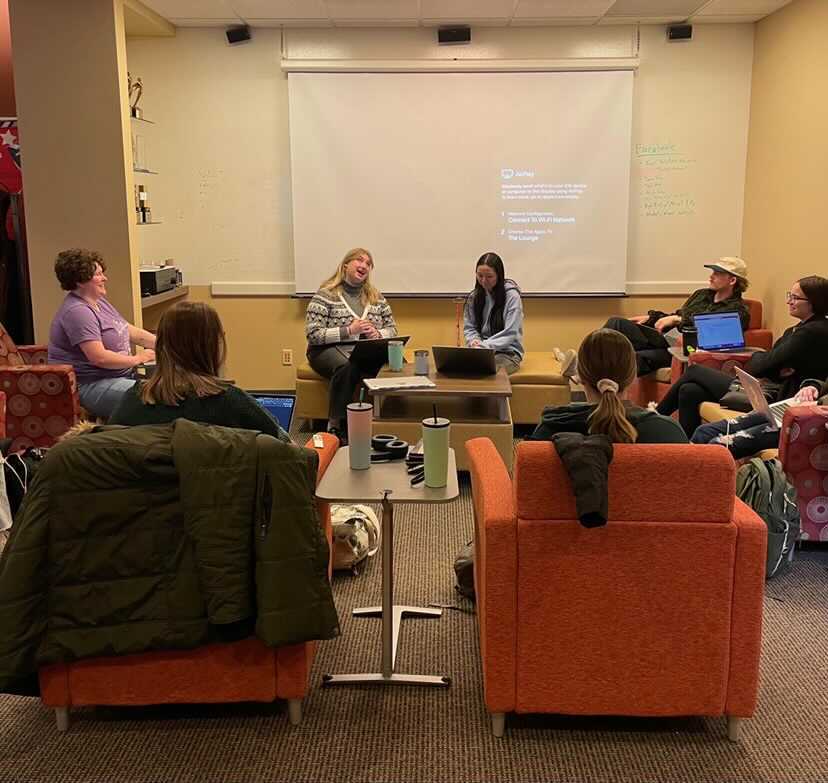 If you are employed at a multi-discipline workplace and trying to learn something, it's very important that you make this known to others. While you shouldn't expect your coworkers to drop whatever they are doing and rush to help you, if they know you're open to learning, they may be able to offer you advice from time to time.
According to research from Deloitte, collaborating with coworkers makes employees work 15% faster. It's also reported that 73% of employees do better work, 60% feel more innovative, and 56% feel more satisfied, all when working with their colleagues. Now I don't know about you, but that certainly makes me want to go talk things through with others.
Teaching others about something you know a lot about is often something people enjoy, so be sure to keep that in mind when seeking out help.
Additionally, when tackling a new discipline, look for connections to things you already know. For example, while it may seem like strategic communicators and videographers perform two totally different functions, there may be more similarities than you would think. Both groups tell stories and create content, they just go about it in two different ways.
You don't need to become an expert in something new; I know that's not realistic. But it can't hurt to start practicing a new skill and having others to lean on during the process can help things go over more smoothly. I know from experience that I work and learn a lot better when I have the support of others.
Respect the Opinions of Others
Having a mentor in any capacity can be the difference between you learning a new discipline, or you losing motivation and throwing in the towel. Being mindful of the time others take to help you is essential.
Lauren Monasa, a Project Management Master at the Corps, has learned lots about other disciplines at the Corps through talking to members of other teams. "I've definitely learned things that don't fall under my team's discipline. I know way more about development than I thought I would ever know…when managing a development project, it requires me to know what exactly they are working on."
Having diverse knowledge can be a huge help for Monasa in the future. Monasa, who is a pre-law student, has gained experience at the Corps that she can apply to her future in the law field, even though law does not directly relate to her team at the Corps. This includes the ability to lead and make her voice heard. "I was way more timid when I first came to school…but I've gained a lot of confidence in the way I lead."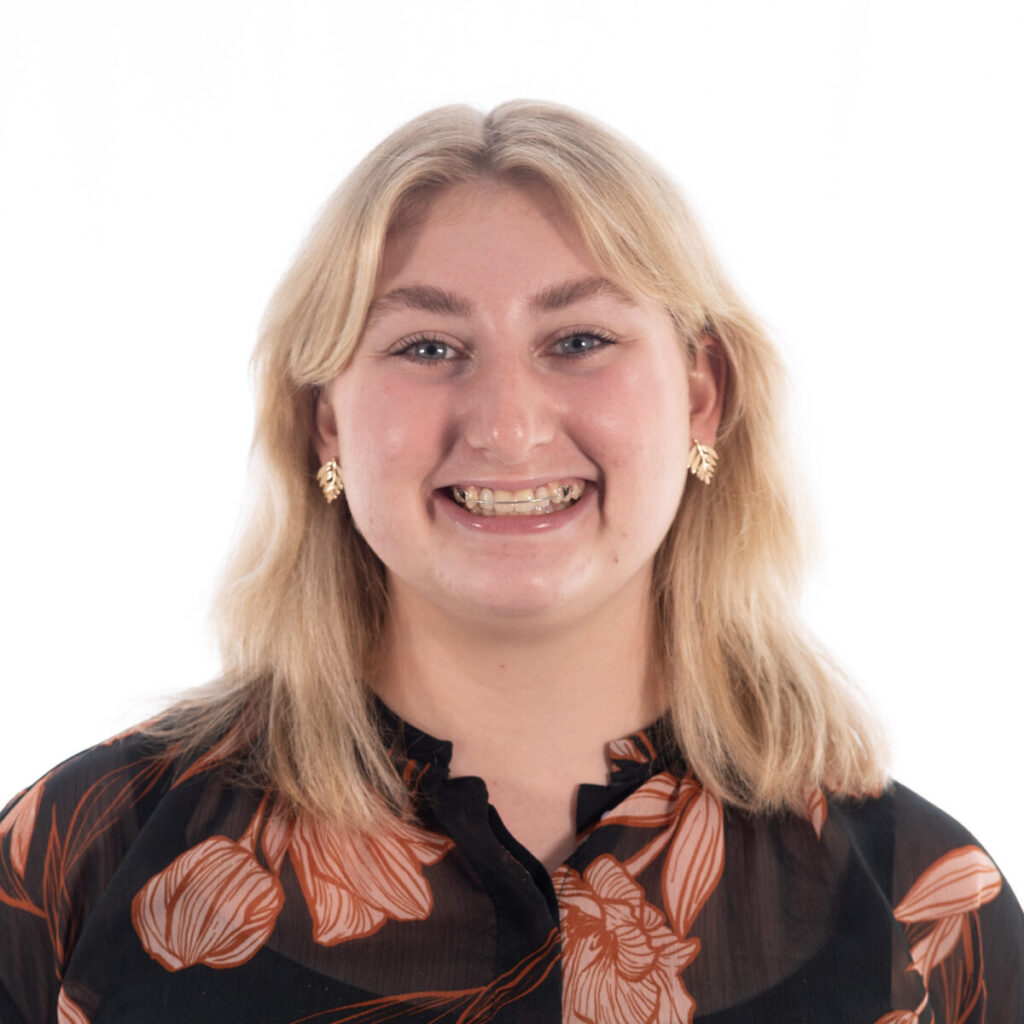 "When you learn new things from a talented source, that lends itself to gaining a wealth of knowledge," says Lauren Monasa.
It's also worth noting that you don't need to become an expert on everything. If someone is giving you advice, I know it can feel like you will never know as much as they do, but just listen carefully and respect their opinion. After all, if you are the student of a new discipline, they likely know more than you do. Opportunities like these are also a great way to network with people who have a different set of skills from your own.
"I really value making close connections with the people I work with. I like asking people what they are doing and learning more about what they are working on."
Track Your Progress
Even if you are actively trying to become competent in something new, you can't neglect your current positions and responsibilities.
Analyzing your current skillset and what you have learned is a great way to measure your progress as you go along. This can assist you in figuring out what you are able to pick up on quickly, and what might take you a bit longer.
There are many ways you can go about doing this, and it's best to track your progress in a way that works for you. If you don't know where to start, maybe try keeping a journal describing new things you have learned, or even periodically quizzing yourself on what new information you've gained.
Knowing how far you have come is also a great way to keep yourself motivated. Being aware that you are moving forward can serve as a reminder that the extra work you are putting in is having an impact. Knowing the importance of this step is a fantastic way to keep the end goal in sight.
Support Others
Receiving advice and support from others can be a huge positive factor when it comes to learning. With this in mind, you should do your best to be a positive influence on others who are trying to learn something in your discipline. If you want help from others, you should be willing to offer assistance in turn.
If you are trying to teach the basics to someone, make sure to remove complex jargon from your explanations. To truly grasp a concept, you need to establish a deep understanding of the foundations before moving on to more high-level concepts. Try putting yourself in their shoes, and explain it in a way you would understand if you were a beginner.
As stated by Workplace, "Knowledge sharing and collaboration feed into each other." By sharing what you know, you can exchange information with others and increase the effective communication between you both.
In the end, all of this is just to help make you a well-rounded candidate for future positions. At the Corps, being well rounded is highly valued, and students are encouraged to challenge themselves.
For Design Specialist Lauren Reich, who has done both Design and User Experience training at the Corps, being able to diversify her knowledge has helped to set her up for things to come. "I want to go into UX or UI design in the future, so I definitely think learning things from all the different teams has helped prepare me for going into that field."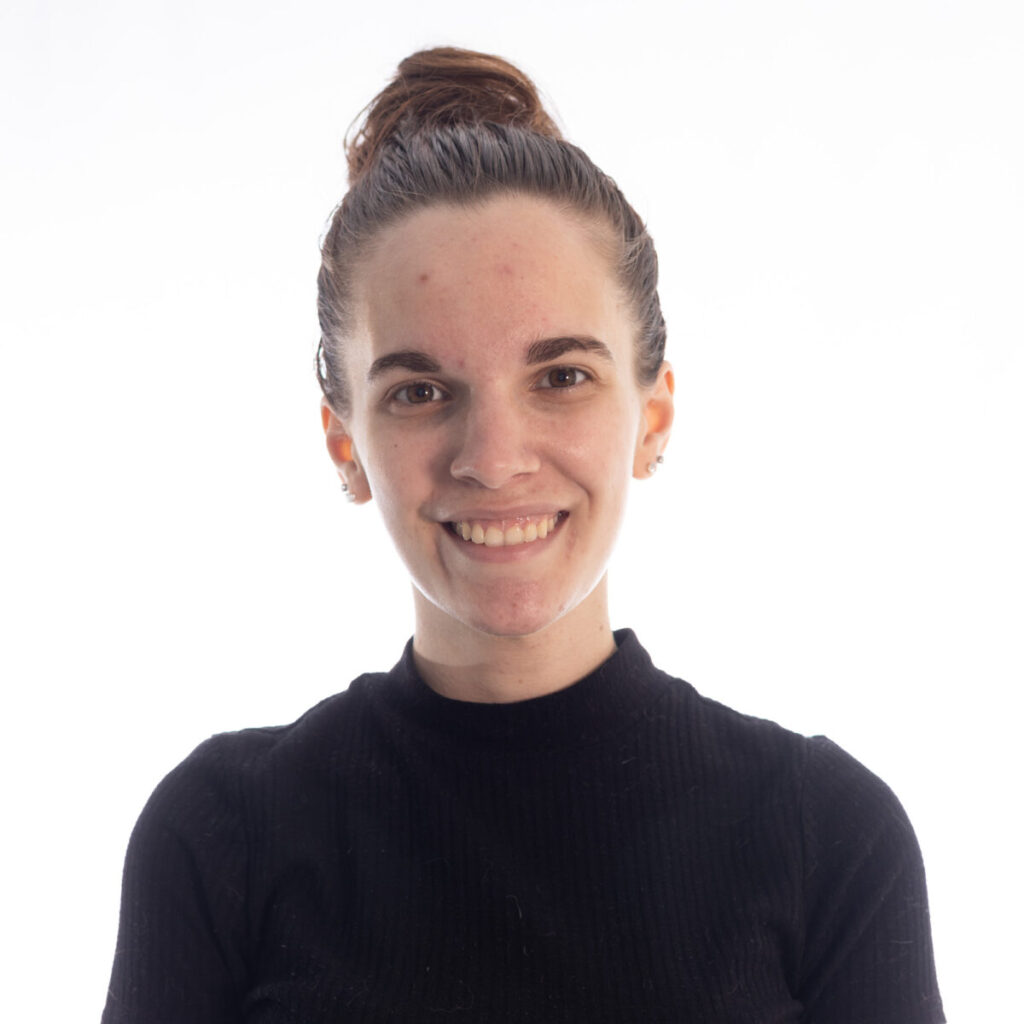 "Learning things from all of the different teams has helped prepare me for going into that field," says Lauren Reich.
Furthermore, Reich's training with other teams has helped her be able to communicate with those who work in other disciplines. "It's made me a better designer; it's helped me think through different problems I could come across in my design work. It has also definitely helped me when it comes to being able to communicate with other teams."
As professionals, we all have busy schedules. However, finding the time and motivation to learn something new or add a new skill to your set can have a big payoff in the long run. It's all about challenging yourself and not being afraid to ask for help when you need it, which are two things we should do in both the workplace, and life in general.